Europe
Iran's movie 'Muhammad' set for premiere in Europe: Official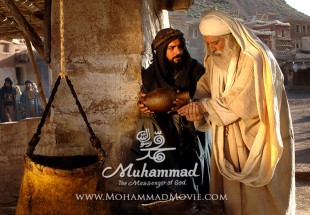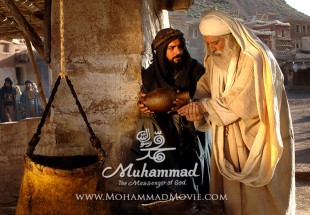 Managing Director of Iran's Farabi Cinema Foundation Alireza Tabesh said details of an initial agreement for premiering two Iranian films 'Muhammad (PBUH), the Messenger of God' and 'Princess of Rome' in Europe have been discussed during a recent meeting in Italy.
Tabesh told Tasnim on Sunday that primary talks were held in Rome between Director of Iran's Cinema Organization Hojatollah Ayoubi and Italian Deputy Culture Minister Nicola Brunelli in which both sides initially agreed to debut 'Muhammad', the latest film by renowned Iranian director Majid Majidi, as well as a recently-released Iranian animation movie named 'Princess of Rome'.
Tabesh said that during the meeting, Iranian Cultural Attaché to Italy Ali Purmarjan was tasked to follow up on the screening of 'Princess of Rome' in the European country.
Ayoubi, along with Tabesh and Executive Manager of the National Cinema School Ruhollah Hosseini went to Italy for expansion of bilateral ties between the two countries.
During the visit, the two countries established a commission for joint cinematic cooperation following the negotiations made between Iranian Organization of Cinema and Italy's Culture Ministry.
'Princess of Rome' is an animation movie that chronicles the life of a Roman emperor's granddaughter, Malika, the mother of the 12th Shiite Imam.
'Muhammad', which is the first part of Iran's big-budget trilogy on the life of Prophet Muhammad (PBUH), premiered in cinemas across Iran on August 26, and attracted a large number of audiences.
A number of internationally-acclaimed professionals, including Academy Award winning visual effects supervisor and filmmaker Scott E. Anderson, three-time Oscar-winning Italian director of photography Vittorio Storaro and renowned Croat production designer Milijen Kreka Kljakovic have also collaborated in making the film.