Iran
Iran's New Radar System under Development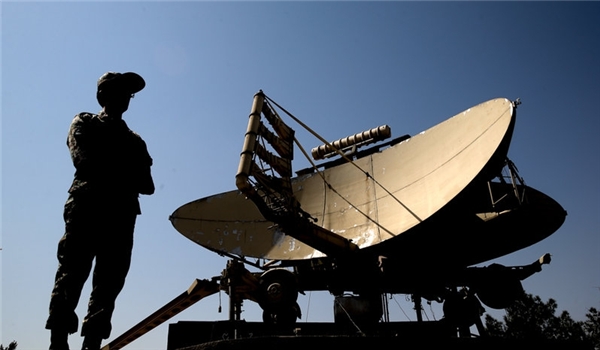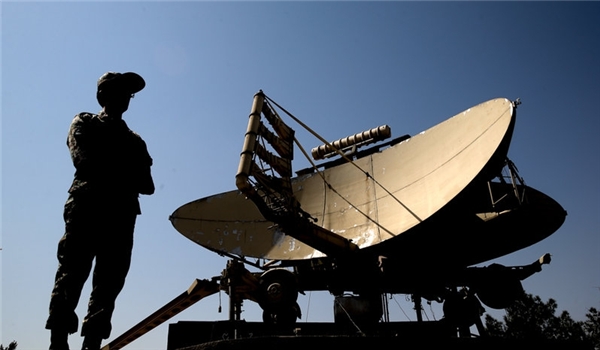 Iran is preparing to launch a new radar system, 'Qaem Al-e Mohammad', in the near future.
The new radar system will cover a range of 1,000km which can increase the Iranian Armed Forces' capability to monitor different parts of the country and the regional moves.
According to Commander of Khatam ol-Anbia Air Defense Base Brigadier General Farzad Esmayeeli, Qaem radar system is now being mounted and launched in a special point in Iran.
Iran unveiled two new home-made radar systems named Nazir and Bina earlier this month with the capability of detecting radar-evading targets and fighting against electronic warfare.
The two radar systems were unveiled in a ceremony attended by General Esmayeeli through a video conference.
Nazir is a long-range and high-precision radar system which is highly capable of detecting targets in low radar cross section and is resistant to radar evading and anti-radar missiles.
The radar can detect all radar-evading targets and is capable of fighting electronic warfare.
Bina and Nazir radar systems have been mounted in the mountainous and plain regions in Southeastern Iran.
Elaborating on the specifications of the two radar systems, Brigadier General Esmayeeli said that they were fully home-made and unique in the region and the world.
"The radars have been designed in different frequencies and with jump frequency and also in (special) bands which cannot be heard by the enemies," he added.
Esmayeeli explained about other features of the radar systems, and said they were multi-range radars, meaning that they can detect wide-body and stealth targets as well as small planes, including drones, in long distances before they can approach Iranian borders.
He expressed the hope that the two radar systems would be mass-produced within one year.
Also Managing Director of Iranian Electronic Industries Company Hossein Baqeri announced early September that the country's experts and engineers had designed and manufactured a radar system that could identify approaching flights from the most remote areas and high-altitudes.
"We have achieved remarkable progress in the air defense field and we have given priority to air defense and concentrated our efforts on supplying air defense equipment at the order of Leader of Islamic Ummah and Oppressed People Imam Sayyed Ali Khamenei; in cooperation with experts of Khatam ol-Anbia Air Defense Base we have designed a powerful and indigenized communications network for air defense which has resulted in covering all blind spots in the country's air defense and tracking all flights even in the remote parts and at very high altitudes," Baqeri told FNA.
He reiterated that the Iranian Electronic Industries Company has also made considerable progress in avionics, and said, "We have made remarkable progress in supplying and installing electronic equipment and cameras on airplanes and drones."
"Today all flights even in remote areas are under the surveillance of Iran's powerful air defense," Baqeri added.
Also in 2014, the Islamic Revolution Guards Corps (IRGC) unveiled Qadir phased array radar system in a ceremony participated by General Esmayeeli.
The radar which can detect hostile flying objects up to 300km in altitude and 1,100km in distance was tested in Payambar-e Azam (the great messenger) 6 wargames in 2011.
The powerful radar is capable of detecting flying targets, radar-evading fighter jets and drones, cruise and ballistic missiles and low-orbit satellites.