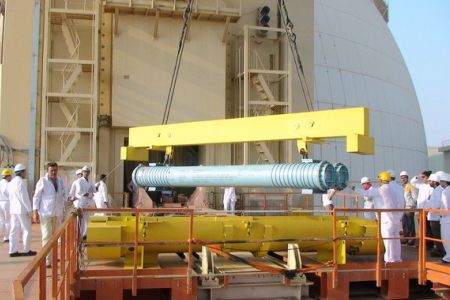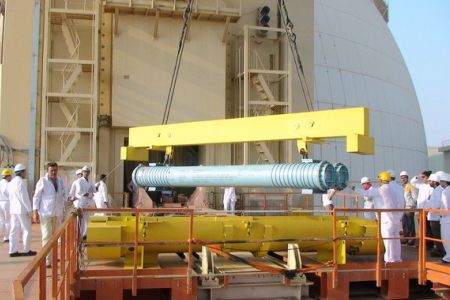 Israel, widely assumed to be the only regime with nuclear weapons in the Middle East, has called Iran's fueling of its Bushehr nuclear power plant "totally unacceptable."
Tel Aviv has also urged pressure on Tehran's civilian nuclear program in a Saturday statement issued by Israeli Foreign Ministry spokesman Yossi Levy.
"The international community should increase pressure on to force Iran to abide by international decisions and cease its enrichment activities and its construction of reactors," Levy said in the statement, quoted by Reuters.
He also accused Iran of breaching the nuclear Non-Proliferation Treaty (NPT) of which the Islamic Republic is a signatory while Israel has refused to sign.
The Israeli official made the comments after the Islamic Republic celebrated the launch of its reactor in Bushehr in southern Iran on Saturday.
On Saturday, Iran started loading its first nuclear power plant with fuel in a move to provide the country with nuclear-generated electricity.
The Israeli reaction to the Bushehr plant fueling comes despite a board meeting of the International Atomic Energy Agency (IAEA) in June in which Arab nations denounced Israel for preventing the Middle East from becoming a nuclear-free region.
In the IAEA board session, which addressed Israel's nuclear issue for the first time since 1991, Arab states called on the regime to come clean about its nuclear capabilities and allow international investigations.
"Israel continues to defy the international community, through its continued refusal to accede to the treaty on non-proliferation of nuclear weapons," Arab countries said in a statement.