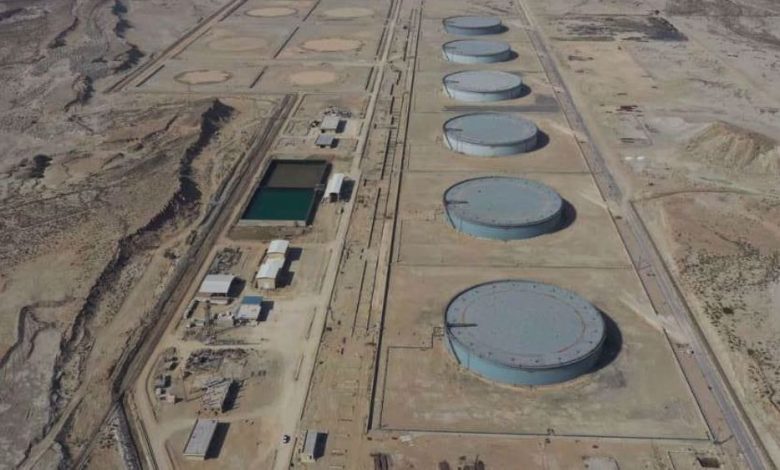 Iranian President Hassan Rouhani has ordered the opening of new oil export terminal with relatively large storage and bunkering facilities near the mouth of the Persian Gulf.
Rouhani on Thursday said that the terminal opened in Qeshm Island, located in the Strait of Hormuz off the Iranian southern coast, would significantly boost Iran's capacity for export while increasing the capacity for ship bunkering in the region.
"Today an important zone for exports of oil products was opened in Qeshm where ships will be able to dock for bunkering," said Rouhani of the the Deyrestan oil terminal while using a video conference call to open the facility.
A report on the website of Qeshm Free Economic Zone said that the Qeshm Oil Investment Company had spent some $150 million euros to launch the oil terminal.
The report said the facility would have a final storage capacity of 6.5 million barrels per day (bpd) of crude and condensates once the second and final phase of the project is launched in early 2021.
Deyrestan currently has six storage tanks which are linked to a nearby refinery via a 22-kilometer pipeline, it said.
Authorities said the possibility exists to connect the storage facilities in Deyresatn to two main Iranian refineries in the wider Hormozgan province, namely the Bandar Abbas Refinery and the Persian Gulf Star Refinery, with the latter being the world's largest refinery working on natural gas condensates.
Rouhani opened the new oil export terminal during a ceremony to launch dozens of construction and development projects in the Iranian special economic zones (SEZ).
His office said the 58 projects opened in eight SEZs across Iran on Thursday had cost more than $650 million, including finances provided by private investors.
Morteza Bank, Iran's top government official inc charge of the SEZs said that total investment attracted to the zones between January 2019 and August 2021, when Rouhani's administration leaves office, would top 550 trillion rials ($3.4 billion).