Iran
Iran's Parliament Speaker Reiterates Growing Power of Anti-Israel Resistance Front in Region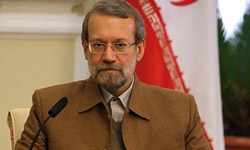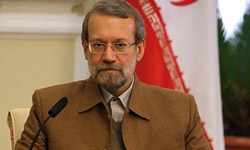 Iranian Parliament Speaker Ali Larijani stressed the importance of resistance as option for defending the region against the Zionist aggression, and praised the power of the anti-Israel resistance front in the region.
In separate messages to his Lebanese counterpart Nabih Berri and Secretary-General of Lebanese Hezbollah Movement Seyed Hassan Nasrallah, Larijani congratulated the Lebanese nation, officials, and Hezbollah on the anniversary of the liberation of Southern Lebanon from Israeli occupation in 2000.
In a Thursday message to Nasrallah, Larijani hailed the courage of the Lebanese resistance fighters in driving away the occupying forces of Israel from the Lebanese soil, and added, "This awe-inspiring victory showed the importance and role of resistance in the political scene of Lebanon and the region."
The resistance front against Israel is now stronger than ever, while the Tel Aviv regime is in a shaky position, he underlined.
Earlier this month, a senior Lebanese politician warned the Zionist regime to avoid any further act of aggression against Syria, saying that the resistance front is fully prepared to defend Syria and crush Israel.
"The resistance front is ready for confrontation with Israel and will open the doors of hell to the regime," Secretary-General of Lebanon's Naseri Independent Movement Mustafa Hamdan told FNA on Monday.
He said that the recent Israeli bombing of Syria should be studied within the framework of its animosity towards the resistance front which is stretched from Tehran to Damascus, Beirut and the Palestinian territories.
Hamdan underlined that Israel attacked Syria to retaliate against the Syrian Army's destruction of the Zionist regime's secret units in Syria and also the killing of terrorists and saboteurs.