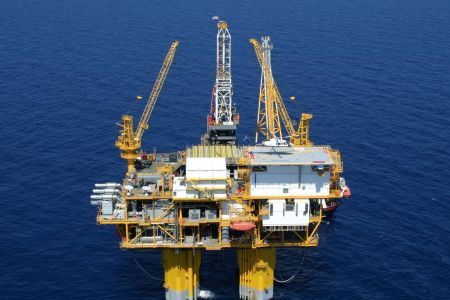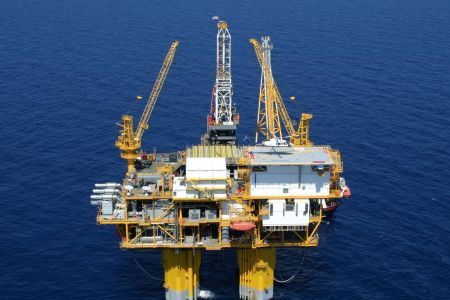 An official with the Iranian Offshore Oil Company (IOOC) says the company exports over 250 million barrels of oil per year from the oilfields under its supervision in the Persian Gulf.
Qodratollah Larijani said in a press conference on Sunday that the IOOC is active in Kharg, Siri, Behregan, Lavan, Qeshm and Kish islands in the Persian Gulf, the official website of Iran's Oil Ministry, SHANA, reported.
The IOOC planning manager also pointed out that the in-situ oil reserves on the Iranian side of the Persian Gulf amount to 95 billion barrels, and the in-place deposits of natural gas exceed 150 trillion cubic feet.
He further noted that before the victory of the Islamic Revolution the company produced less than 600,000 barrels of oil per day, but the IOOC boosted the output to 725,000 barrels per day after the revolution.
Meanwhile, addressing the same press conference, OICC Managing Director Mahmoud Zirakchianzadeh said daily production of 16,000 barrels of light and sweet oil in Hengam oilfield has started through exploiting the second well at the site.
"About 200 meters of drilling has been done for exploiting the third well in this oilfield, which is due to go on stream next month. So far, one million barrels of oil have been exported from Hengam oilfield," Zirakchianzadeh said.
"Under the latest agreements with Bandar Abbas Refinery, it is expected that the oil produced in Hengam oilfield replaces 26,000 barrels of gas condensates produced by the refinery. The gas condensates produced in Bandar Abbas Refinery are sweet and can be sent to petrochemical plants for gasoline production or exported directly," he added.
Zirakchianzadeh also expressed hope that production from oilfields jointly owned by Iran and its neighbors would increase by 20 percent by year's end.
"This increase will mainly pertain to Salman and Hengam oilfields," he concluded.