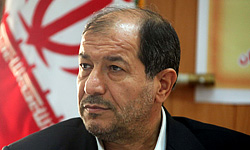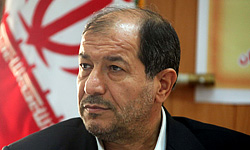 Iranian Interior Minister Mostafa Mohammad Najjar in a meeting with UAE Deputy Interior Minister Lieutenant General Saif Abdullah Al Sha'far stressed Tehran's firm resolve to safeguard security and stability in the region.
The might and power of the Islamic Republic of Iran is at the service of protecting peace and stability in the region," Najjar said at the meeting here in Tehran on Sunday.
He further reiterated Iran's high capabilities in campaigning drugs, organized crimes and terrorism and in training border and coast guards, and announced Tehran's readiness to transfer its experiences to the UAE.
During the meeting, Sha'far underlined his country's eagerness to use Iran's experiences.
He also announced that UAE Interior Minister Saif bin Zayid Al Nuhayyan is due to pay a visit to Tehran in the near future.
Tehran has in recent years stepped up its efforts to boost ties and cooperation with the neighboring countries, the Persian Gulf littoral states in particular.
Iran is a significant trade partner of the UAE, with trade volume between Iran and the emirate of Dubai alone standing at an estimated $10 billion a year.
The United Arab Emirates' Foreign Minister Abdallah bin Zayid Al Nuhayyan in a phone conversation with Iranian Foreign Minister Ali Akbar Salehi in December called for the further promotion and deepening of relations and bolstering of cooperation between the two Persian Gulf littoral states.
The two sides also expressed the hope to discuss the latest conditions in Iran-UAE ties in a meeting in the near future.