Economy
Iran
Middle East
Iran's President Submits 'Anti-Sanctions' Budget Bill to Parliament
Iranian President Hassan Rouhani on Sunday submitted his administration's proposed national budget bill for the next year to the parliament, saying the budget bill is based upon resistance and countering the sanctions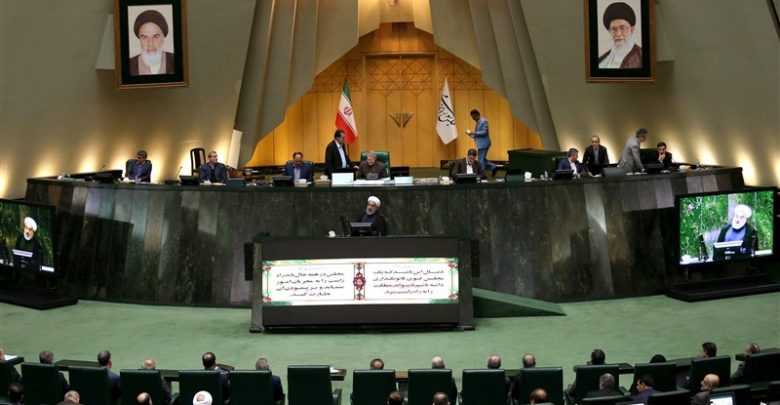 Addressing the parliamentarians on Sunday, Rouhani said the next year's budget is designed to meet the purposes of resistance and countering the sanctions.
Highlighting the enemies' failure to destroy the Iranian economy, he said the "Americans and Zionists" held the mistaken belief that tough sanctions on the Iranian nation and government would prevent the Islamic Republic's growth.
The next year's budget bill signifies that the administration will be running the country in spite of the sanctions, particularly when it comes to handling the oil incomes, Rouhani added.
The president also said that economic signs indicate that Iran's economic growth, excluding the oil incomes, will be positive at the end of this year.
Leader of the Islamic Revolution Ayatollah Seyed Ali Khamenei has on various occasions called for formulation of necessary plans to cut Iran's dependence on oil revenues and govern the country on the basis of domestic capabilities instead of natural resources.
In comments in April, the Leader emphasized the necessity for a boost to production inside the country as a pillar of the 'Resistance Economy' strategy, saying materialization of the Resistance Economy would neutralize the American and Zionist plots regarding oil and other economic issues.