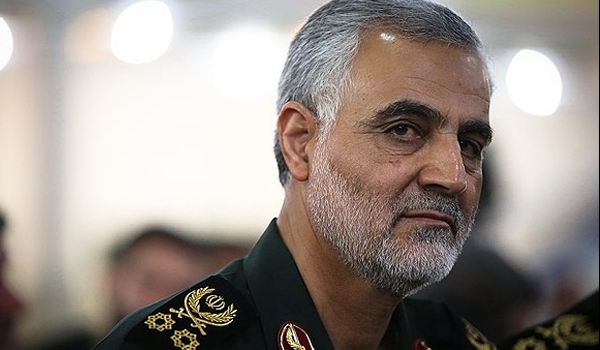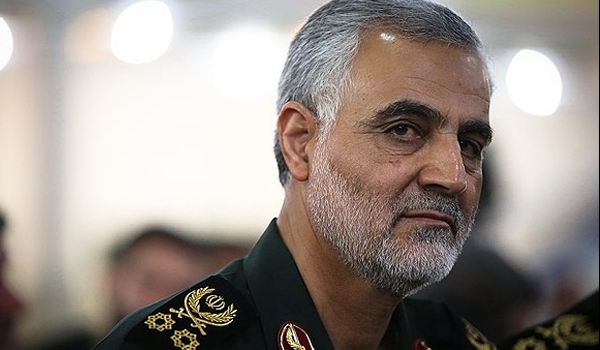 The globally renowned Commander of Iran's IRGC Quds Force, Major General Qassem Soleimani, said Saudi Arabia has made a grave mistake by attacking Yemen because it will earn nothing from the aggression.
The IRGC Quds Force Commander made the remarks addressing a meeting of lawmakers in Tehran on Tuesday, one of the MPs present in the meeting told FNA.
"During the parliament meeting, Major General Soleimani briefed the parliamentarians on the latest regional developments and said that Saudi Arabia will gain no success in its aggression against Yemen, and like the Zionist regime's attack on Gaza this attack will also remain fruitless," Khorramabad MP Iraj Abdi told FNA on Tuesday.
According to the legislator, General Soleimani has reminded that Yemen is among the poorest Muslim countries, and said "a look at Yemen's history reveals that many (military) operations have been conducted against this country, but none of the aggressive states has ever gained anything from these invasions".
Meantime, Ahwaz MP Seyed Sharif Hosseini said that Major General Soleimani also pointed to the recent situation in Iraq, and said, "The terrorist groups did not target only the Shiites, but they targeted the followers of all religions, leaving no one is safe."
The Iranian lawmaker quoted Major General Soleimani as saying that the situation in Iraq was very special and the terrorists had advanced to areas near Baghdad.
"The Quds Force commander also pointed to Syria's current situation and said Syria is experiencing better conditions today as compared with several years ago; we hope that this trend continues and the conditions further improve in Syria," Hosseini said.
Saudi Arabia launched its bombing campaign against Yemen on March 26 in an attempt to restore power to fugitive President Mansour Hadi, a staunch ally of Riyadh.
Hadi stepped down in January and refused to reconsider the decision despite calls by Ansarullah revolutionaries of the Houthi movement.
Despite Riyadh's claims that it is bombing the positions of the Ansarullah fighters, Saudi warplanes are flattening residential areas and civilian infrastructures.
According to FNA tallies, the attacks have so far claimed the lives of at least 3,024 civilians, mostly women and children.
Meanwhile, according to a report by Yemen's Freedom House Foundation, Saudi airstrikes have killed 3,512 Yemeni people, including 492 children and 209 women, since the beginning of the aggression on March 26 until April 25.
The report added that 6,189 people were injured, including 978 children and 713 women, during the same period.
About 95,000 families have been displaced due to the Saudi-led airstrikes, according to the report.
The foundation further said 4,898 residential buildings have been either destroyed or damaged and some 857 civil service and public utility facilities have been destroyed.
On April 21, after four weeks of bombings, Riyadh declared end to military operations in Yemen, but Saudi warplanes are still bombing residential areas across the war-ravaged nation one week after.