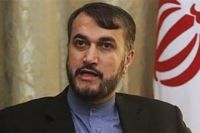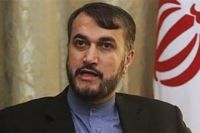 An Iranian top diplomat has slammed the United States for attacking innocent civilians in Syria as well as the country's infrastructure.
Iranian Foreign Minister's Deputy in Arab-African Affairs, Hossein Amir-Abdollahian, told IRIB news on Thursday that Washington is attacking Syria on the pretext of fighting ISIL terrorists; however, this is just an adventurous propaganda whose main victims are Syrian civilians.
He added there is no doubt that the US will not be able to determine the end of its military intervention in Syria, which means the violation of the Arab country's sovereignty and involves a few other regional countries, too.
The Iranian Foreign Ministry official voiced Iran's firm support for Syria in its real fight against terrorism and believes that Syria's political future must be decided by the Syrian people and its national forces.