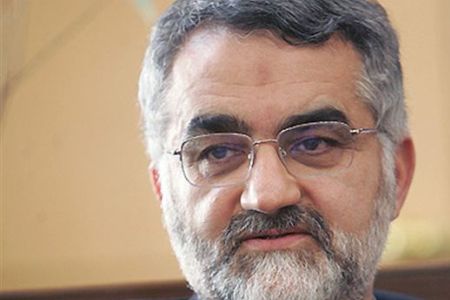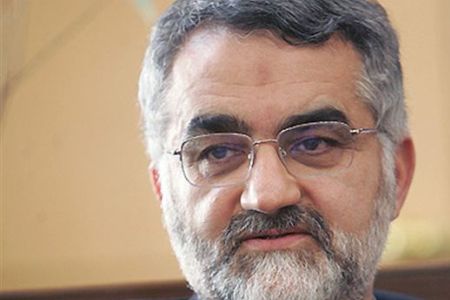 A top Iranian lawmaker warns arrogant powers on Tehran's growing regional influence citing Iranian President Mahmoud Ahmadinejad's current tour of Lebanon.
"The political establishment of many countries in the region is backed by the global arrogance, but Iran's policies in the region have been influential," said Chairman of Majlis (Parliament) Committee on National Security and Foreign Policy Alaeddin Boroujerdi, quoted by ISNA on Wednesday.
He added that regional countries are influenced by Iran's resistance against the global arrogance which is an "important achievement for Iran."
The senior lawmaker went on to say that enemies have always sought to expand their dominance in the region and noted that Iran's resistance against bullying powers is reflective of the Islamic Republic's growing clout.
Boroujerdi also told IRIB that the warm welcome that the Lebanese nation accorded to President Ahmadinejad demonstrates Iran's strong influence and thwarts the propaganda campaign that the enemy has waged against the Islamic Republic.
He emphasized that Lebanon and other Muslim countries deem the Iranian president's brave stance on regional and global issues as a model, pointing to Tehran's success in establishing "rational relations" with all Lebanese groups.
"Occupiers will leave the region if regional nations maintain their coherence," he further explained.
The senior lawmaker also expressed Iran's readiness to cooperate with the Lebanese government in all fields, even in military areas, saying that mutual cooperation would eliminate potential suspicion about Iran which is constantly propagated by the US.
Boroujerdi said Iran's policy is based on establishing unity among Muslim countries, adding, "Resources in the Muslim world are not fully utilized due to the persistent enemy efforts to sow discord among Muslims."
President Ahmadinejad arrived in Beirut on Wednesday for a two-day visit to hold talks with senior Lebanese officials on bilateral relations as well as regional issues.