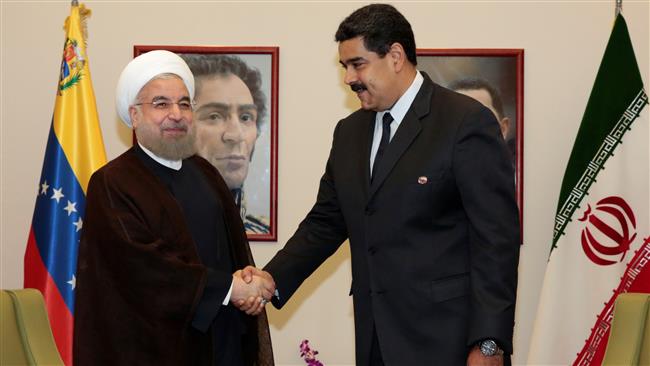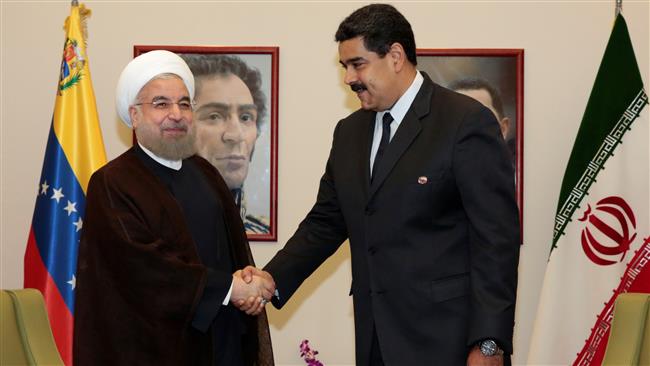 Iranian President Hassan Rouhani has arrived in Venezuela to attend the 17th summit of the Non-Aligned Movement (NAM).
The Iranian president was greeted at Venezuela's Santiago Marino Caribbean International Airport by Venezuelan Vice President Aristobulo Isturiz on Friday.
Rouhani and his Venezuelan counterpart Nicolas Maduro then met at Wyndham Concorde hotel in Magarita, where the NAM summit is to be held.
Rouhani is to attend the summit on Saturday and will be the first head of state to deliver his speech. He will then hand over NAM's rotating presidency to Maduro for three years.
The 17th NAM summit started in Margarita Island, Venezuela, on September 15, and will wrap up on Thursday.
In a brief address to reporters before his departure on Friday, Rouhani highlighted the importance of the NAM meeting as the second largest gathering of heads of state, hoping for a fruitful gathering this year.
Rouhani said he will also pay a short visit to Cuba where he will meet with his counterpart Raul Castro as well as Fidel Castro, the leader of the Cuban revolution.
NAM, an international organization with 120 member states and 21 observer countries, represents nearly two-thirds of the UN members. It is considered as not formally aligned with or against any major power bloc.