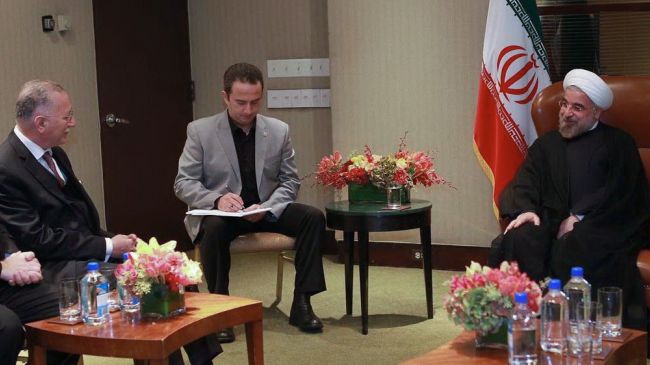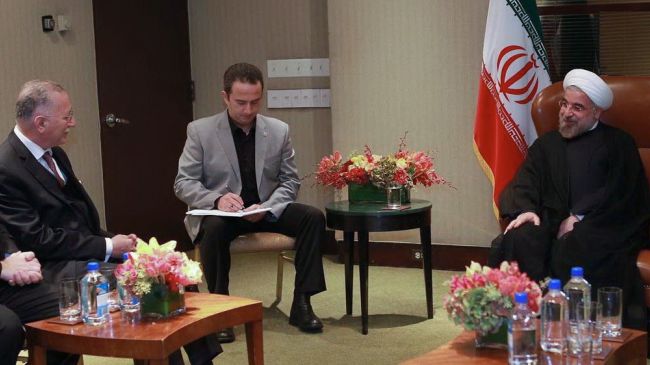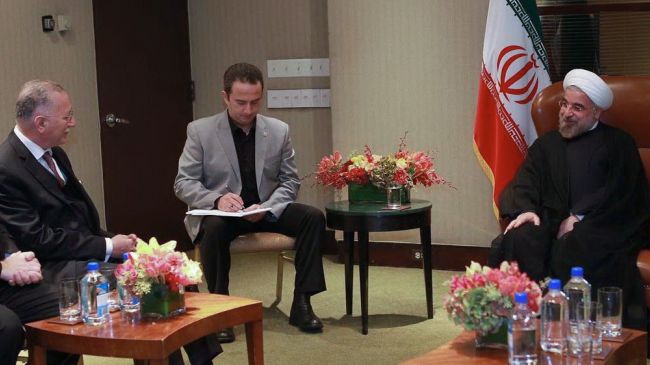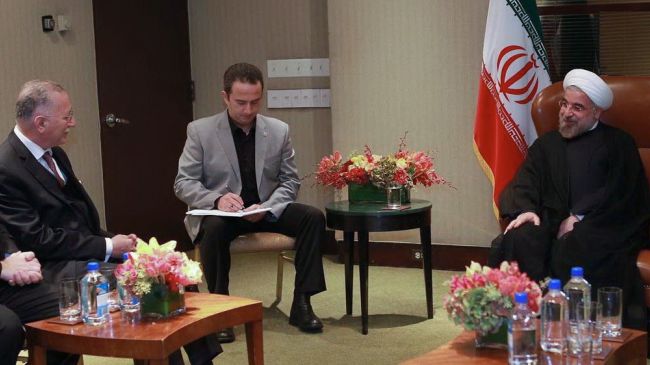 Iranian President Hassan Rouhani has described Islamophobia as an obstacle to expansion of ties between the Muslim and non-Muslim states, calling for strategies to counter the sinister phenomenon.
Rouhani made the remarks in a Wednesday meeting with Secretary-General of the Organization of Islamic Cooperation (OIC) Ekmeleddin Ihsanoglu on the sidelines of the 68th annual session of the UN General Assembly in New York.
"Islamophobia has created problems for relations between the Islamic world and other countries," Rouhani said.
The Iranian president underlined the significant role of the OIC in tightening the ranks of Muslim countries and defending Islamic thoughts in today's world.
The Iranian chief executive also expressed Tehran's readiness for the further expansion of bilateral ties with the OIC in various areas.
The OIC chief, for his part, praised Iran's growing relations with the Muslim organization, expressing hope for further cooperation among the OIC member states.
The two sides also stressed the need for strengthening unity in the Muslim world and removing misconceptions surrounding the religion of Islam.