Iran
Iran's Rouhani renews call for nuke-free Middle East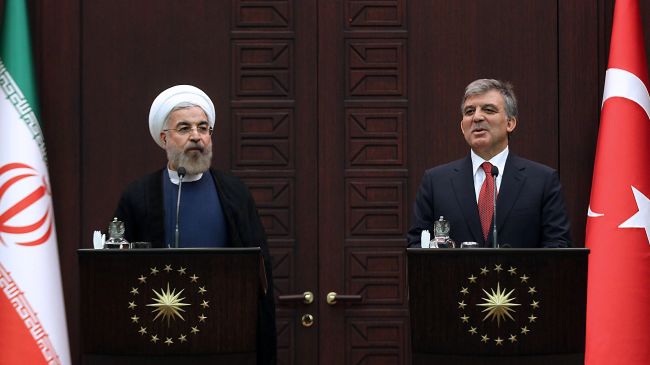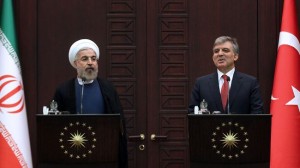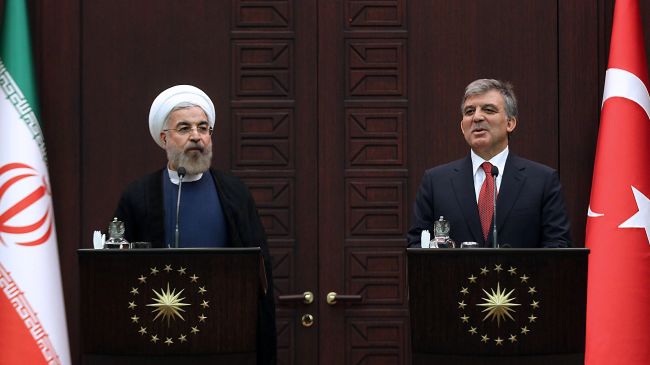 Iranian President Hassan Rouhani has renewed Tehran's call for turning the Middle East into a region free of nuclear weapons.
"Iran calls for a Middle East without any nuclear weapons and weapons of mass destruction," Rouhani said in a joint press conference with his Turkish counterpart Abdullah Gul in Ankara on Monday.
Rouhani added that both Tehran and Ankara have common views on the nuclear issue and believe that based on the NPT, any country can use nuclear energy for peaceful purposes.
The Iranian president further stated that Iran and Turkey, as two important countries in the Muslim world, will fight against violence and extremism in the region.
"Instability exists in the region which is not beneficial to anyone and the two countries are determined to cooperate [in countering it]," Rouhani added.
He noted that in his talks with Gul, the two sides discussed the latest developments in Syria, Egypt and other regional states and emphasized that Tehran, Ankara and other countries can cooperate to find a solution to the ongoing regional crises.
Rouhani also noted that the two neighboring countries are determined to double the volume of bilateral trade to 30 billion dollars.
The Turkish president, for his part, said all countries have the right to use peaceful nuclear energy, pledging to continue to help remove any obstacles in the way of Iran's nuclear energy program.
He expressed his country's determination to strengthen ties with Iran in various fields and added that the expansion of Tehran-Ankara relations would play an effective role in regional stability.
Rouhani arrived in Ankara on Monday at the head of a high-ranking delegation for a two-day official visit to hold talks with senior Turkish officials on bilateral relations as well as regional issues.