Iran
Iran's Rouhani urges unity to counter terrorism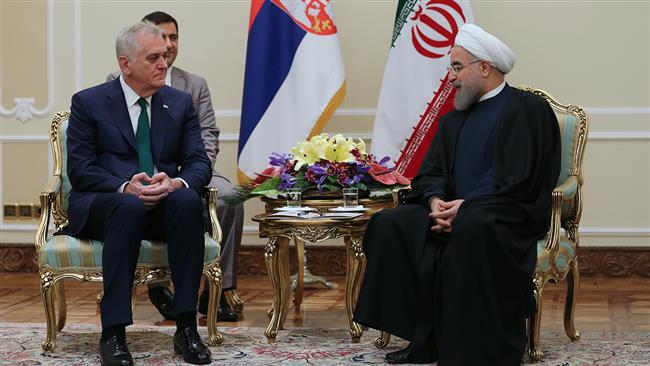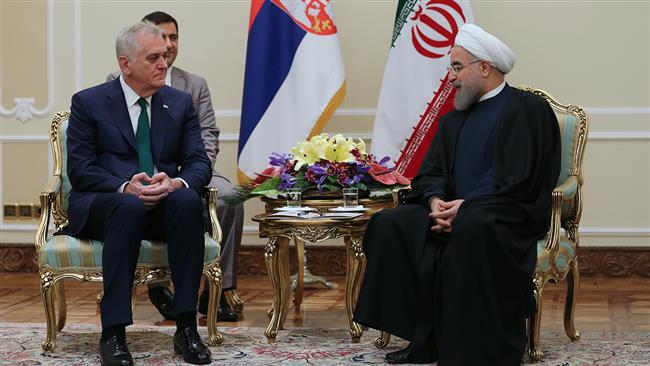 Iranian President Hassan Rouhani says the spread of violence and terrorism is among major problems in the region and across the world, urging followers of all divine religions to unite in a bid to counter the phenomena.
In a meeting with visiting Serbian President Tomislav Nikolic in Tehran on Sunday, Rouhani deplored efforts aimed at attributing terrorism to divine religions.
He added that divine religions, particularly Islam, promote brotherhood and kindness among all human beings and oppose terrorism.
The Iranian president also expressed the country's keenness to expand relations with the European Union and the Balkan countries.
"Tehran and Belgrade have great potential and capabilities which can be used to expand cooperation [and serve] the two nations' interests," Rouhani said.
Serbia willing to boost ties with Iran
The Serbian president, for his part, said his country is willing to improve relations with Iran.
He added that Iran's success in the nuclear negotiations with the P5+1 group of countries indicated the Islamic Republic's great power.
Nikolic arrived in Tehran early Saturday to hold talks with Iranian officials on ways to improve mutual relations in different fields.
He also plans to attend the opening ceremony of the 5th Symposium of World Federation of Neurosurgical Societies, which will be held in Tehran on April 17-22.