Iran
Middle East
Iran's Senior Sunni Scholar: Enemies after Disintegration of Muslim States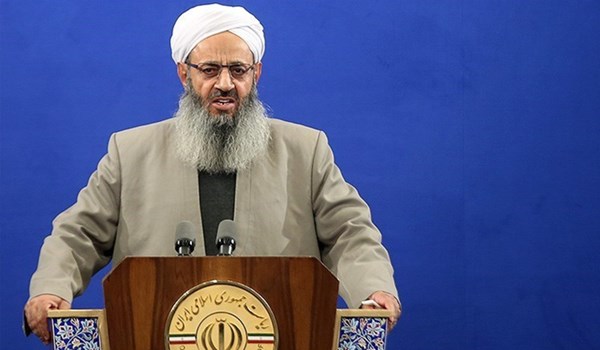 A high-ranking Iranian Sunni cleric warned that enemies are hatching plots to disintegrate the Muslim countries, and voiced strong opposition to the recent independence referendum in the Iraqi Kurdistan region.
"The territorial integrity and independence of Muslim countries are vital and important," Molavi Abdul Hamid said, addressing the Sunni worshipers during the Friday Prayers in the Southeastern Iranian province of Sistan and Baluchestan.
He emphasized that the rights of people of different faiths and ethnicities living in one country must be protected; however, their homeland's territorial integrity and independence must not be undermined and no geographical change must be made.
The senior cleric also warned of enemies' plots to break up Muslim countries, including Iraq, Syria and Yemen.
In defiance of Baghdad's stiff opposition, the Kurdistan Regional Government (KRG) held a non-binding referendum on secession from the mainland. Kurdish officials claimed over 90 percent of the voters said 'Yes' to separation from Iraq.
With the exception of Israel, all major regional and international parties had voiced serious concerns over the move, saying it would compound the country's problems.
Iraqi Kurdish officials have been harshly criticized for turning a deaf ear to Baghdad's objections and going ahead with the unconstitutional plebiscite before any negotiations and consultations with the central Iraqi government.
The legislature and the federal government have both outlawed the referendum.