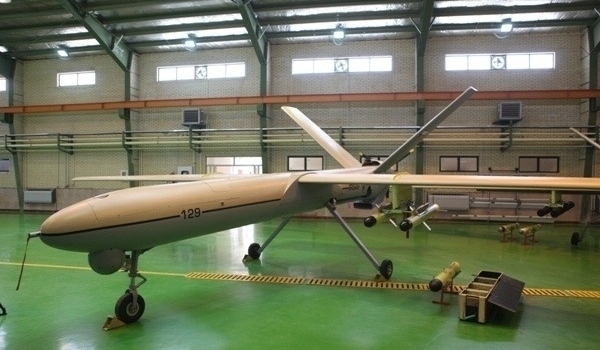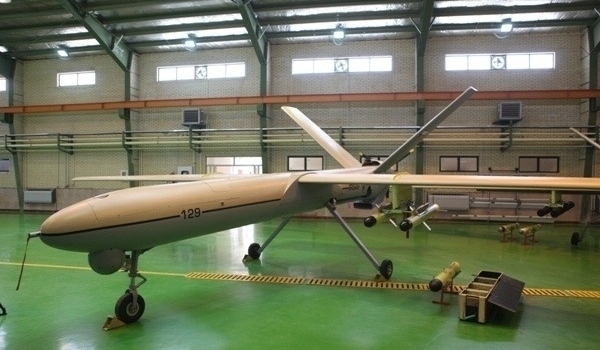 The Islamic Revolution Guards Corps (IRGC) said on Thursday that its Shahed (Eye-Witness) 129 unmanned aerial vehicle (UAV) is providing combat support to the resistance front in the war on terrorism in Syria.
As reported by the Iranian state TV, the drone can fly as far as 2,000km to carry out any type of combat missions outside the national borders. The specifications referred to by the report mentions an effective operational radius of 1,700 km, datalink range of 200km, flight endurance of 24 hours, and a flight ceiling of 24,000 feet.
The IRGC launched the mass-production of the indigenously developed drone in September 2012. The drone was displayed recently in an armed configuration, carrying four guided missiles loaded on two twin-launchers, carried underwing. The State TV said the drone can carry up to eight weapons, designed to hit stationary and mobile targets alike.
Shahed 129 is a powerful platform with significant more payload capacity, compared to other similar drones. Its external shape reflects significant advancement in composite materials fabrication, including the production of large airframe and structural elements. Strike missions employing guided weapons also indicate the evolution of compact yet capable sensors and datalinks, enabling the relay of target images and engagement of such targets in real time, over considerable distances.
According to IRGC Commander General Aziz Jafari, Iran is currently marketing the Shahed-129 UCAV for export to potential international customers.