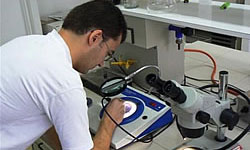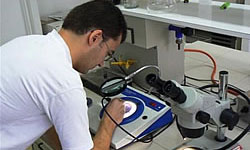 Two projects related to nanotechnology titled "polymeric nanocomposites project" and "nanometric photocatalyst synthesis for the production of self cleaning coatings" were made commercial at Tehran's Sharif University of Technology.
The mentioned projects have been commercialized and different domestic industries are using them, Manager of Sharif Advanced Technologies Incubator Majid Deh Bidi announced.
"While some of these companies are still working in the university, others have been moved from it and are working privately. These companies sold euros1,800,000 of their products in 2008. More than 130 institutions send their request to this center for being established at Sharif Advanced Technologies Incubator," Deh Bidi added.
Providing capital for those lacking funds for establishing a company, presenting official equipments, running costs and financial supports are examples of the facilities given by Sharif University of Technology to the knowledge-based companies at the center, he said according to the INIC.