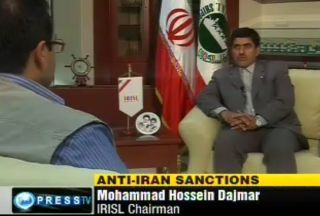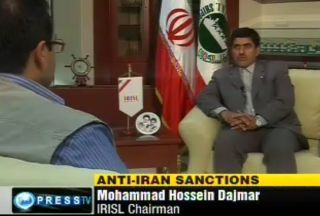 Islamic Republic of Iran Shipping Lines (IRISL) has rejected the latest UN Security Council (UNSC) sanctions against Tehran are baseless and unfair.
"The UN Security Council's latest resolution calls for restrictions on shipping industry as well as goods coming to and leaving Iran. But, the council's resolution is in violation of international law," Mohammad Hossein Dajmar told Press TV.
He said that sanctions are nothing new for the shipping company as it has been under various unilateral sanctions since 2008.
The IRISL chairman dismissed claims that the company is owned by the government.
He said the new sanctions will harm the interests of millions of shareholders.
On June 9, the UNSC passed a US-sponsored anti-Iran resolution that places restrictions on the country's shipping industry.
Two Non-permanent members of the UN Security Council, Turkey and Brazil, which voted against the resolution, had issued a joint nuclear fuel swap declaration with Iran on May 17, seeking to avert a US push for the anti-Iran sanctions over allegations that Tehran is pursuing a military nuclear program.