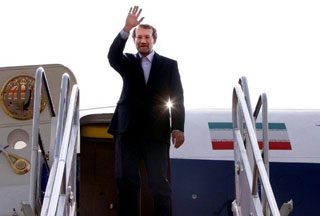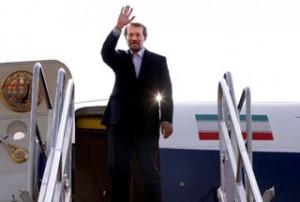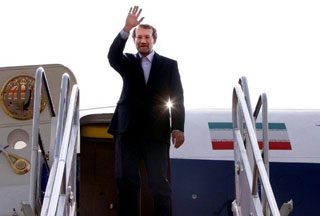 Iran's Parliament Speaker Ali Larijani has departed for Cairo to take part in a committee meeting for the Parliamentary Union of the OIC Member States (PUIC).
Larijani, who left Tehran on Sunday morning, will attend the Cairo meeting along with other delegates from Turkey, Kuwait, Niger, Azerbaijan, and Uganda, as well as the host country.
Together, the above countries form the PUIC review committee, which is tasked with revising the Union's charter.
Before leaving for the Egyptian capital, Larijani told reporters that during the past few months preliminary discussions had been held between the committee members about the necessary changes as a warm-up for the meeting.
He did not elaborate on what those changes may encompass, but went on to emphasize the importance of the PUIC role.
"The PUIC is an active union that has had a significant impact, particularly when special circumstances have occurred in recent years. For example, it took considerable action when it came to the Gaza genocide," he said.
During his stay in Cairo, the Iranian speaker will also hold talks with his Egyptian counterparts and other leading officials.