Video- Iran's surgeons mulling new methods to fight cancer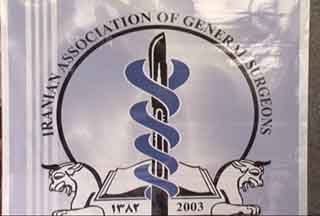 A group of well known Iranian surgeons gathering to discuss the latest solutions for the early diagnosis and treatment of two common cancers in Iran; stomach and breast cancer have been two of the most challenging illnesses in Iran for decades.
In a the three day event titled the 6th annual congress of Iranian Association of General Surgeons, doctors focused on the reasons behind the growing rate of the twi cancers in Iran.
Doctors say that despite public awareness by the mass media in Iran, stomach and breast cancers still continue to victimize Iranians at a growing pace especially in large cities.
Figures show an annual increase of 8000 breast cancer cases among women in Iran while stomach and esophagus cancers rank third as the most fatal illnesses of Iran after road accidents and heart attacks.
According to experts public awareness still remains as the main solution to prevent the spreading out of such cancers in Iran.