Technology
Iran's Top Negotiator: Closure of Fordo Not Demanded by G5+1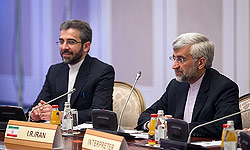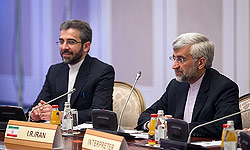 Iran's lead negotiator Saeed Jalili said the world powers have not demanded the closure of Iran's Fordo underground uranium enrichment facility near the Central city of Qom, and stressed that the enrichment center is operating according to the international laws and under the supervision of the UN nuclear watchdog.
"Fordo is a legal and known site to the International Atomic Energy Agency which is continuing its activities under the supervision of the IAEA and its closure is not justified and they (the world powers) didn't have such a demand either," Jalili said in a press conference after holding two days of talks with the representatives of the Group 5+1 (the five permanent UN Security Council members plus Germany) in Almaty, Kazakhstan, on Tuesday and Wednesday.
Asked by reporters how Tehran managed to change the world powers' viewpoints to reach an agreement with them, he said, "If they have an assessment of the last 8 months, it will help them move towards the correct strategy. Of course, their proposal in Almaty seemed more realistic and it seems that they have come to the conclusion that they should behave more realistically."
"They have come closer to the Moscow proposal presented by Iran, but the issue of cooperation can be helpful and they have reached this conclusion that they should take more realistic steps to come closer to Iran," Iran's top negotiator said.
Asked about the effects of Iran and the G5+1's agreement on the IAEA's technical negotiations with Tehran, Jalili said, "The Islamic Republic of Iran has been the IAEA's most active member and has shown the most cooperation with this body since we are confident of our behavior and don't have any problem with transparency."
"But if this cooperation need to go beyond (our IAEA commitments), they should be placed within certain frameworks which should (first) be formed and we have presented them."
Meantime, he downplayed the effects of the international and unilateral sanctions against Iran, and said despite all these embargos Iran has had the highest scientific growth in different fields in recent years, increased its non-oil exports and taken the presidency of the Non-Aligned Movement (NAM) which supported the country's inalienable right to use peaceful nuclear technology.
The first round of talks between Iran and the G5+1 was held in Almaty's Rixos Hotel in the Kazakh city of Almaty yesterday and the second ended earlier today.
Jalili headed the Islamic Republic's negotiating delegation. The G5+1's representatives were led by EU foreign policy chief Catherine Ashton.
Before Almaty meetings, Iran and the G5+1 held three rounds of talks in Geneva, two rounds in Istanbul, one round in Baghdad and one round in Moscow. The last round of talks between Iran and the Group 5+1 was held in Moscow in June.