Iran
Iran's Top Security Official: ISIL Building Security Shield for Israel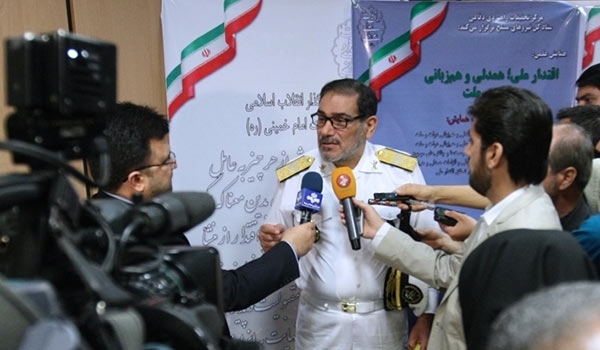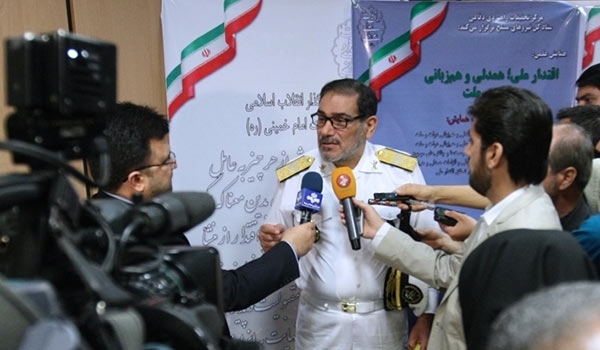 Secretary of Iran's Supreme National Security Council (SNSC) Ali Shamkhani warned that ISIL's terrorist acts are all aimed at strengthening security for Israel.
"Unfortunately, a sedition under the name of the ISIL Takfiris has started in the Muslim world," Shamkhani told reporters in Tehran on Thursday.
"The terrorist ISIL grouplet is after distorting Islam's teachings on Jihad to reinvigorate the security wall for the Zionist regime," he added.
Shamkhani, meantime, underlined that enemies' plots against the regional nations have proved futile so far, and demanded the regional states to show more vigilance.
In relevant remarks in 2014, Chief of Staff of the Iranian Armed Forces General Hassan Firouzabadi said that Israel has created and supported the ISIL terrorist group to ward off danger from its borders.
"The ISIL is Israel's cover up for distancing the revolutionary forces from Israeli borders and creating a margin of security for the Zionists, and the Zionist media have also admitted this fact," he added.
Firouzabadi emphasized the necessity for the Iraqi people's unity and resistance, and said, "The only way for the Iraqi people to overcome this problem is unity, resistance and suppression of these modern-day ignorance (darkness) fighters."