Iran
Middle East
North America
Iran's Top Security Official Slams US for Using Sanctions, Terrorism against Independent States
Secretary of Iran's Supreme National Security Council (SNSC) Ali Shamkhani said Washington is making an instrumental use of sanctions and terrorism at the core of its strategy to undermine independent states.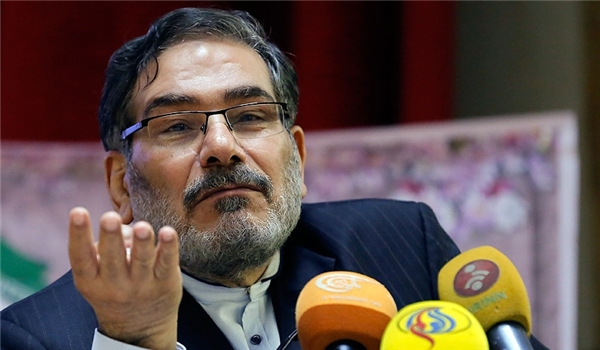 Shamkhani made the remarks in a meeting with India's External Affairs Minister Subrahmanyam Jaishankar in Tehran on Monday.
"Joint efforts and development of regional mechanisms to confront common threats will block the foreign states' meddling that is done under the pretext of fight against the threat of terrorism," he added.
Shamkhani said that Tehran and New Delhi are able to play an important role in controlling and managing the regional crises by strengthening relations at all levels in line with their own interests.
Elsewhere, he said that the regional states and neighbors of Afghanistan share identical views on the necessity to help the Afghan government fight against terrorism and pursue peace talks with different groups.
Jaishankar, for his part, ensured that high-ranking officials of both the Iranian and Indian nations are determined to enhance the level of bilateral relations.
Shamkhani had last Wednesday warned of suspicious attempts to revive the ISIL terrorist group in Afghanistan.
He made the remarks in Tehran in a meeting with Afghan National Security Advisor Hamdullah Muhib on the sidelines of the 2nd Session of the Regional Security Dialogue with a Focus on Afghanistan.
"Any efforts against Afghanistan's legal government are aimed at strengthening terrorist groups and serves the US illegitimate objectives," he added.
Shamkhani mentioned that breaking national unity in Afghanistan against terrorism and extremism is one of the enemies' evil strategies to harm the country's security, adding that Iran's priority is to develop good and friendly ties with the neighboring countries, specially Afghanistan.
Muhib, for his part, praised Iran's efforts to bring peace and security in Afghanistan, adding that the recent conference on regional security is one of the instances of Tehran's sincerity.