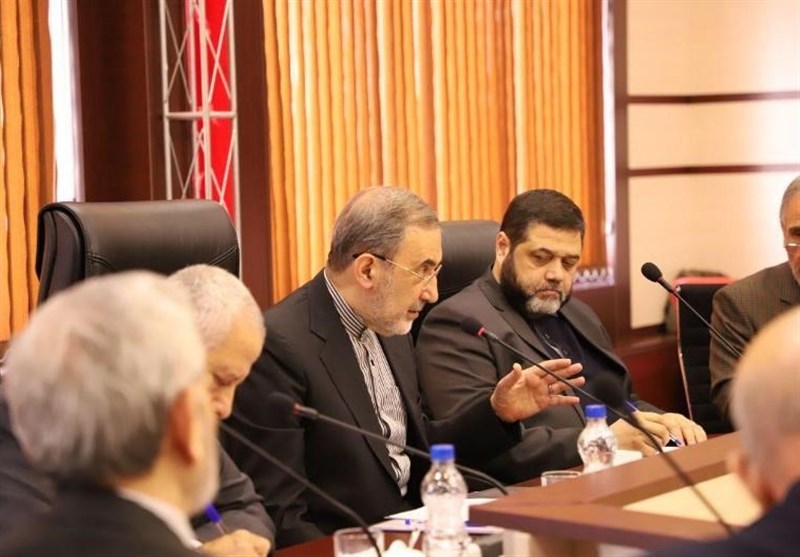 The axis of anti-Israeli resistance is firmly developing, Ali Akbar Velayati, an international adviser to the Leader of the Islamic Ummah said, describing it as a sign of power of Islam.
"The only way of survival in the face of the excessive demands and plots of Zionists and enemies is resistance and fortitude, and what is clear is that the axis of resistance is developing and getting stronger every day," Velayati said in a meeting with Mahmoud al-Zahar, the co-founder of Hamas and a member of the Hamas leadership in Gaza, held in Tehran on Saturday.
The Iranian official noted that the Zionists and their allies should learn a lesson from the victories gained by the Palestinian resistance and do not think of aggression.
Velayati also noted that the axis of resistance's victories with its limited equipment reveals the power of Islam.
He finally reaffirmed Iran's commitment to supporting Palestine, which he described as the Islamic world's major issue.
For his part, Zahar expressed gratitude to Iran for supporting the Palestinian nation, saying the Islamic awakening movement is growing and will lead to resistance's ultimate victory.
Leader of the Islamic Revolution Ayatollah Seyed Ali Khamenei has already announced that Palestine will win victory on the basis of divine promises, saying the Zionist regime of Israel has increasingly lost its power, which has been obvious in the length of the wars that Israelis have launched against Hezbollah and Palestine in recent years.