Awakening
Iran
Islam
Middle East
Others
Iran's Zarif slams offensive cartoons as example of West's institutionalized hypocrisy
Iran's Foreign Minister Mohammad Javad Zarif has denounced as "institutionalized hypocrisy" a French satirical magazine's reprinting of offensive cartoons of the Prophet Mohammad (PBUH).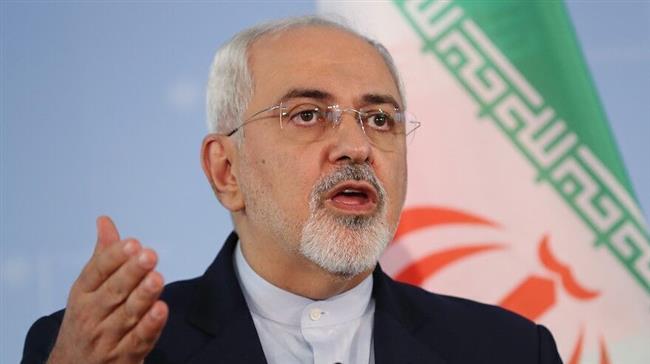 In a tweet on Wednesday, Zarif said the decision by Charlie Hebdo to recirculate cartoons about the Prophet Muhammad were not freedom of expression, but institutionalized hypocrisy.
He said the "stereotypical defamation and desecration" of Islam's prophet and holy book "instigate violence and hatred against 1.8 Billion Muslims."
The tweet said that on the contrary, addressing certain events in recent history are forbidden, adding, "Enough already."
Freedom of Expression?
Or
Institutionalized Hypocrisy?

Instigate violence and hatred against 1.8 Billion Muslims by stereotypical defamation and desecration of their Holy Book and Prophet👏

Touch party line about events in recent history—repugnant as they are⛔

Enough already— Javad Zarif (@JZarif) September 9, 2020
The French weekly reprinted the blasphemous caricatures on the eve of the trial of suspects in a deadly gun rampage on its office in early 2015.
In January 2015, two men barged into the newspaper's Paris offices, killing 12 people, many of whom worked for the publication.
The terrorists who attacked Charlie Hebdo were French-born brothers Cherif and Said Kouachi. They claimed the attacks in the name of al-Qaeda. Both were killed in police raids at the time.
But 14 suspected accomplices are set to stand trial, for their alleged part in helping the attackers.
The blasphemous cartoons have drawn strong criticism from Muslim countries who call it an Islamophobic act.
However, in a move that was criticized by Muslims, including those in the European country, French President Emmanuel Macron refused to condemn the reprinting of the blasphemous cartoons as freedom of expression, stating it was not right for a political leader to get involved in editorial matters.
"It's never the place of a president of the Republic to pass judgment on the editorial choice of a journalist or newsroom, never. Because we have freedom of the press," he said.
In Iran, Leader of the Islamic Revolution Ayatollah Seyyed Ali Khamenei condemned the French magazine, saying such hostile moves are rooted in the "deeply anti-Islamic policies" of Zionists and arrogant governments.
In a message released on Tuesday, the Leader said "the grave and unforgivable sin committed" by the French magazine once again "revealed the hostility and malicious grudge harbored by the political and cultural organizations in the west against Islam and the Muslim community."
Ayatollah Khamenei also denounced as "unacceptable" French politicians' refusal to condemn the blasphemous caricatures under the guise of respecting free speech.