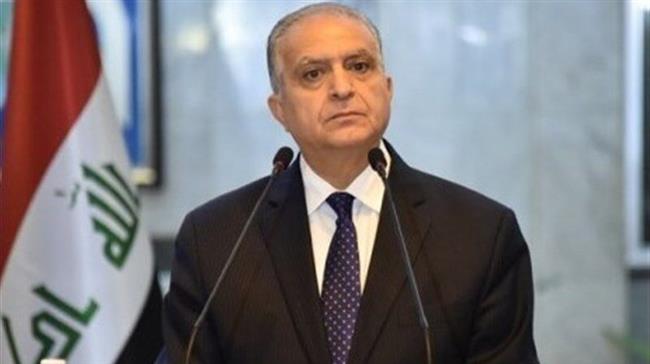 Iraq's foreign minister has apologized to Iran after rioters set fire to the Islamic Republic's consulate in the holy city of Najaf.
Mohammad Ali al-Hakim told his Iranian counterpart Mohammad Javad Zarif during a phone call on Thursday that Baghdad was committed to protecting Iranian diplomatic missions and their staff in the Arab country.
The rioters, who have been wreaking havoc in various parts of Iraq over the past weeks by infiltrating peaceful protests against corruption and poverty, stormed into the Islamic Republic's diplomatic mission in Najaf and set it ablaze on Wednesday night.