Iraq
Iraq army, volunteer forces liberate areas in Tikrit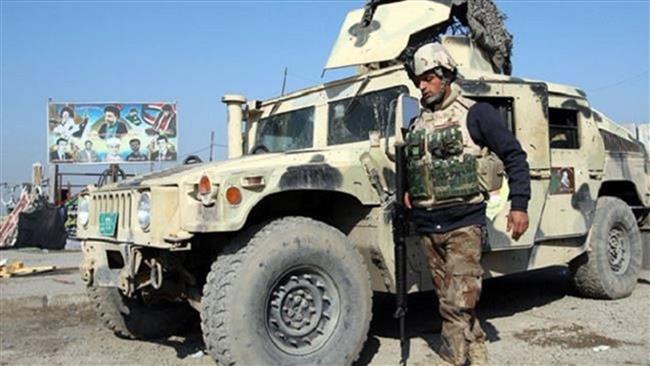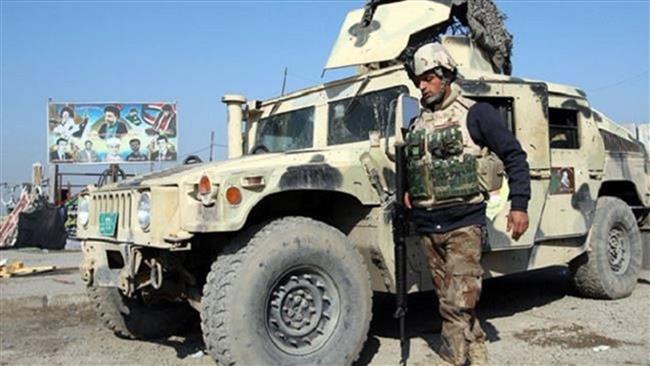 The Iraqi army and Shia volunteer forces have tightened the noose around the ISIL Takfiri militants in several areas in the restive province of Salahuddin, Press TV reports.
The Iraqi military backed by volunteer forces has been fighting against the ISIL terrorists in Salahuddin since mid-2014. The troops have also taken back most areas in the province from the Takfiri terrorists.
The volunteer forces say fighting the terrorists and flushing them out of the areas were not easy as the Takfiris were equipped with heavy weapons. The forces also said the Takfiri terrorists used mosques in the areas as their bases for military operations.
One of the mosques the Takfiri terrorists used as their headquarters was the now-liberated Oweinat Mosque in the city of Tikrit, the administrative center of Salahuddin Province. Because of it strategic location, the mosque was used by the terrorist group for military operations all over Tikrit.
The liberated "areas were where the ISIL bases had been set up. The terrorists had planted bombs all over the roads" in the area and "used the mosque as headquarters for Tikrit operations," Karim al-Nouri, a high-ranking military official of Iraq's Badr Movement, said.
"Here we are in the Oweinat area. It is totally liberated and the ISIL has moved out of the area," Nouri added.
The Iraqi troops along with volunteer forces have been fighting against the Takfiri terrorist in Tikrit for over seven months. The volunteer forces say their operations in the region have been based on the intelligence about the location of the terrorists.
"We started the operations in mid June," Abou Yassin al-Asadi, an Iraqi intelligence officer, said, adding, "The operations were carried out on two fronts, the northern and the southern fronts."
"All of the houses had booby traps. We dismantled them and liberated these areas in Salahuddin Province," he added.
The ISIL started its campaign of terror in Iraq in early June 2014. The heavily-armed militants took control of Mosul before sweeping through parts of the country's Sunni Arab heartland.
The terrorists have been carrying out horrific acts of violence, including public decapitations, against all Iraqi communities such as Shias, Sunnis, Kurds and Christians.
Iraqi soldiers, police units, Kurdish forces, Shia volunteers and Sunni tribesmen have succeeded in driving the ISIL terrorists out of some areas in Iraq.