Iraq
Iraq arrests 14 ISIL terrorists wearing niqab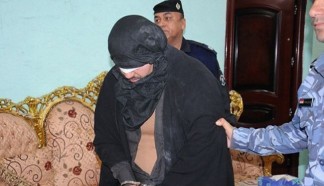 Iraqi security forces have captured 14 members of the terrorist group of Islamic State of Iraq and the Levant (ISIL) in the city of Fallujah.
According to a security source, the arrests were made on Monday as ISIL militants were wearing niqab, a cloth which covers the face as part of hijab for women.
The detainees were ISIL militants who fled after coming under attack by the Iraqi forces. Wearing niqab to avoid being arrested is a common phenomenon among the ISIL terrorists, the security source said.
The security source spoke on condition of anonymity because he was not authorized to talk to journalists
One of the detainees had planted bombs in several residential buildings in the city of Fallujah, the security source added.