Iraq
Iraq attacks kill 14, injure dozens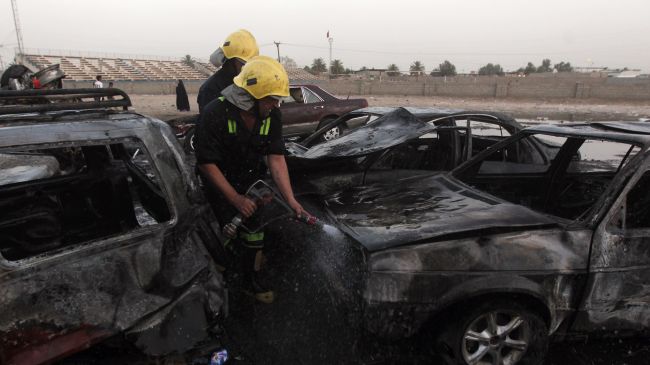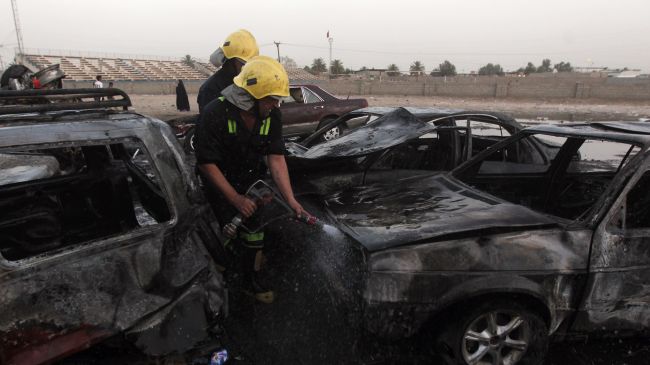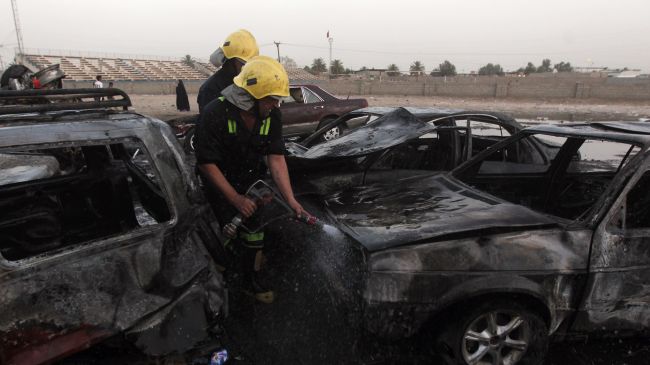 At least fourteen people have been killed and dozens of others injured in a series of attacks in Iraq, security and hospital officials say.
Iraqi police officials said on Monday that two Iraqi soldiers lost their lives and five others suffered injuries after unidentified gunmen opened fire on an army checkpoint in Latifyah town, about 30 kilometers south of the Iraqi capital Baghdad.
Elsewhere, in a mortar attack in the town of Yusufiya, about 20 kilometers south of the capital, an Iraqi citizen was killed and seven others were wounded.
In Jurf al-Sakhar, about 60 kilometers south of Baghdad, two police officers were killed while they were trying to defuse a bomb.
In the town of Madain, south of the Iraqi capital, unidentified gunmen opened fire on people in the street, killing two people.
Iraqi police also said that three soldiers were killed and five others were wounded after a roadside bomb explosion hit a military convoy near Tarmiyah town, 50 kilometers north of Baghdad.
Four more people were also killed and 17 others were injured in a car bomb blast in a commercial street in Baghdad's district of Shaab, Iraqi police said.
Iraqi medical officials also confirmed the casualties.
Iraq is currently witnessing a wave of violence unprecedented in recent years.
Official figures show that more than 1,000 people, mostly civilians, were killed and nearly 1,400 others injured in violent attacks across Iraq in April.
The United Nations says nearly 9,000 people were killed in 2013.
Takfiri groups, including the so-called Islamic State of Iraq and the Levant (ISIL), are reportedly coming to Iraq from neighboring Syria and Saudi Arabia to undermine security in the country.
Iraqi Prime Minister Nouri al-Maliki has said Saudi Arabia and Qatar are responsible for the security crisis and growing terrorism in his country, denouncing the Al Saud regime as a major supporter of global terrorism.