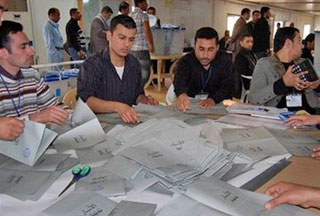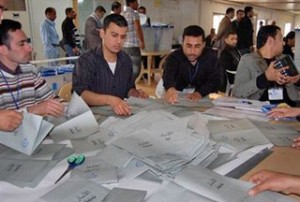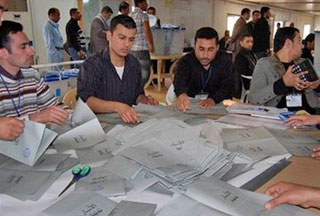 Iraq has begun counting ballots of special voting as heavy security measures are being taken for Sunday's parliamentary polls.
The special voting was conducted by the Independent High Electoral Commission on March 4 for military personnel, including the police and army, in addition to prison inmates and patients in hospitals.
The March 7 polls, to open at 7 a.m. (0400 GMT) and end at 5 p.m. (1400 GMT), are considered pivotal for the country, which US troops are scheduled to leave by the end of 2011.
About 6,200 candidates from 86 political groups are vying for 325 parliamentary seats in the first national polls since 2005.
Iraq has reinforced security measures in Baghdad, setting up checkpoints and deploying a large number of security forces near polling centers to prevent any sort of trouble.
The country's second full national poll since the 2003 invasion will be a test for Iraq's young democracy.
Iraqis hope the election will bring in a powerful government that will establish security and stability in the country.
However, Al-Qaeda in Iraq has threatened to ruin the election process, warning Iraqis that they risk death if they vote.