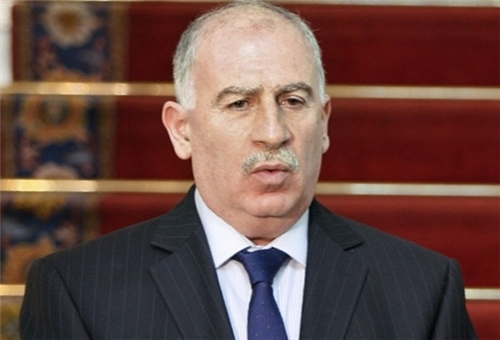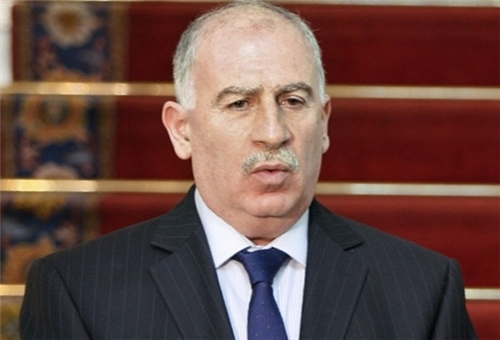 Iraqi Parliament Speaker Osama al-Nujaifi, in a phone conversation with his Iranian counterpart Ali Larijani, asked for Tehran's help to resolve the ongoing crisis in Iraq's Western province of Al-Anbar.
Tensions have been rising over the past few weeks in Anbar, a province that makes up a third of Iraq's territory along the Euphrates River.
During the phone conversation on Tuesday, al-Nujaifi briefed Larijani on the latest status quo in Anbar province, and called for Larijani's help to resolve the situation in the crisis-hit area.
Larijani, for his part, underlined that dialogue is the best way to soothe the current chaotic situation in Al-Anbar province, and said, "We are ready as always to provide any help and assistance for resolving the problems of friendly and brotherly Iraq and we hope that all statesmen and political figures show wisdom and adopt the necessary measures, given the current critical situation and the type of the problems that Iraq is entangled in."
The Iranian parliament speaker stressed that Iran has always emphasized the need for all-inclusive partnership of all religious and political groups in the administration of Iraq, and said, "The only way to come out of these problems is national consensus and cooperation of (Iraqi) people from all walks of life in maintaining security, rendering services and progress of Iraq."
The army launched a major operation in Anbar to flush out Al-Qaeda militants after an attack killed at least 18 soldiers including an army commander on December 21.
Forty-four Iraqi legislators announced their resignation on Monday after security forces demolished an anti-government protest site and detained a lawmaker.
The announcement was made at a televised news conference at which the Iraqi lawmakers also demanded "the withdrawal of the army… and the release of Member of Parliament Ahmed al-Alwani," who was arrested on Saturday.
Clashes broke out Monday in the Ramadi area, West of Baghdad, as security forces dismantled a protest camp where demonstrators had gathered for more than a year.
Ten militants died in the fighting, which also spread to the nearby city of Fallujah.
Protests broke out in the area in December 2012 after the arrest of guards of then-finance minister Rafa al-Essawi, on terrorism charges.
The Iraqi premier had described the protest site as "a headquarters for the leadership of Al-Qaeda," and urged the protesters to leave the camps.
Defense Ministry Spokesman Lieutenant General Mohammed al-Askari told state television the decision to remove the camp came after tribal leaders and local government and defense ministry officials reached a deal.