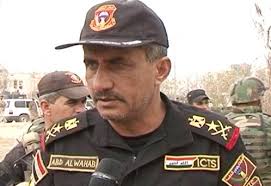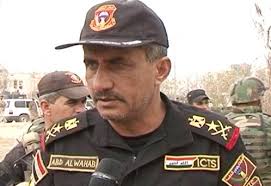 Iraqi commander said Wednesday that Fallujah is almost cleared of ISIL Takfiri terrorists, noting that Iraqi forces are facing resistance from holdout insurgents in just two northern neighborhoods of the city.
"The northern and central parts of Fallujah have almost been cleared of Daesh," the operation's overall commander Lieutenant General Abdulwahab al-Saadi told AFP, using an Arabic acronym for ISIL.
"There are few ISIL militants left, only in the Al-Muallemin and Jolan neighborhoods in the north of the city," he said.
"The militants in Jolan are offering some resistance but we're pushing back and we've killed a number of them," he said.
Operations against ISIL in northern Fallujah were being conducted by the elite counter-terrorism service and forces from the federal and provincial police.
Prime Minister Haider al-Abadi launched the offensive against the Takfiristronghold, 50 kilometers (30 miles) west of Baghdad, a month ago.
After an initial phase of staging operations to encircle Fallujah, elite federal forces stormed the city centre and were able to gain the upper hand relatively quickly.
Abadi declared victory on June 17, saying only small pockets of ISIL terrorists remained after Iraqi forces raised the national flag over the main government compound in the city centre.
Saadi and other Iraqi commanders have said government forces controlled at least three-quarters of the city.