Iraq
Iraq: Death of ISIL Chief Disclosed by Close Aide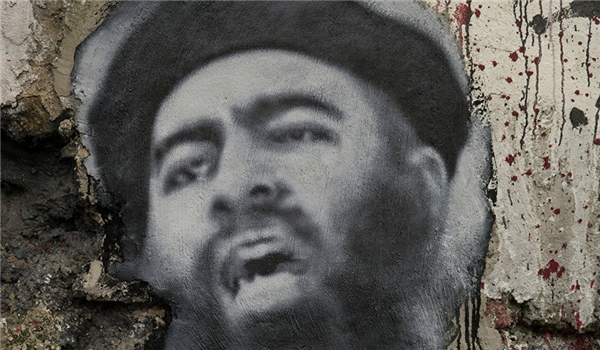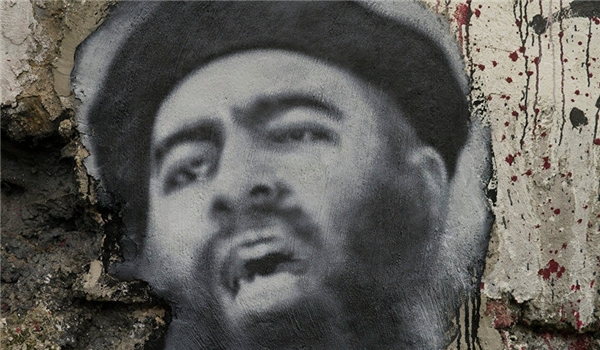 Local sources in Nineveh province in Northwestern Iraq reported that a close friend of and an aide to ISIL Leader Abu Bakr al-Baghdadi has indirectly confirmed death of the terrorist group's ring leader.
The Arabic-language al-Sumeriyeh news quoted the local sources as saying that Abu Qatibeh, a very close aide and friend to al-Baghdadi, cried and made repeated mistakes while doing a Friday prayers sermon in the town of Tal Afar West of Mosul city.
The sources who requested anonymity said that Baghdadi's death is very likely, adding that Abu Qatibeh started suddenly crying while talking about Abu Bakr al-Baghdadi.
The sources said then Abu Qatibeh went silence for a while, and then he read several verses of the holy Quran and made several mistakes in his sermon.
Al-Sumeriyeh went on to say that the Friday Prayers leader did not directly point to the death of al-Baghdadi but the sermon of Abu Qatibeh that has special position in the ISIL terrorist organization can be considered as an early pointing to al-Baghdadi's death.
The sources told al-Sumeriyeh that news about Abu Qatibeh's sermon has spread across Tal Afar.
In relevant move, Abu Al-Bara'a al-Moseli, one of the leaders of the ISIL, confirmed the terrorist group's heavy defeat in Mosul in a sermon in another mosque in Tal Afar.
The Russian Defense Ministry had reported that al-Baghdadi might be killed as a result of a Russian airstrike South of Raqqa in late May.
The Daesh leader might alongside other leaders of the extremist group and 330 terrorists be killed in the air raid.
"As a result of the Su-35 and Su-34 airstrikes, high-ranking commanders of the terrorist groups who were part of the so-called ISIL (Daesh) military council, as well as about 30 mid-level field commanders and up to 300 militants of their personal security, have been killed," the ministry said in a statement.
Abu Bakr al-Baghdadi (Ibrahim Awad Ibrahim al-Badri), also known as Abu Dua, was born in 1971 in the city of Samarra in Iraq.
According to media reports, al-Baghdadi was brought up in a religious family. His relatives were famous preachers and specialists of the Arabic language, rhetoric and logic. He received a PhD in Islamic law from the University of Baghdad.
Al-Baghdadi was proclaimed the caliph of Daesh, a "caliphate" created on the territories Daesh managed to seize in Syria and Iraq in late June 2014.
Reports of al-Baghdadi's death repeatedly appear in the world media. His death was reported in November 2014, April 2015, June, October and December 2016 and January 2017.
According to reports, ISIL members live in fear and anxiety after they heard news about the Syrian army's intensified operations in Deir Ezzur, Hama, Homs and Raqqa and Iraqi Army's advances inside Mosul as well as reports that the terrorist group's leader has been killed in an air raid in Raqqa.