Iraq
Middle East
Iraq defense minister calls for improved security to match gains against militants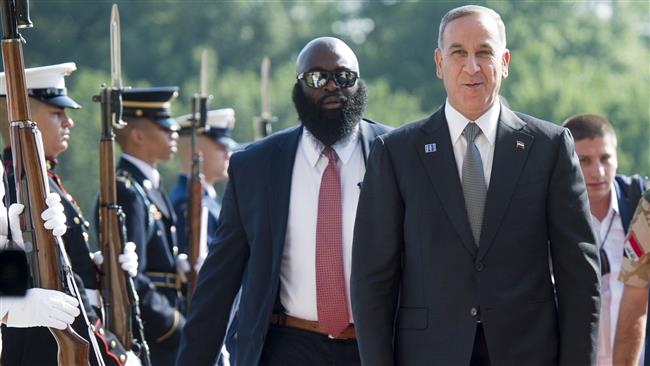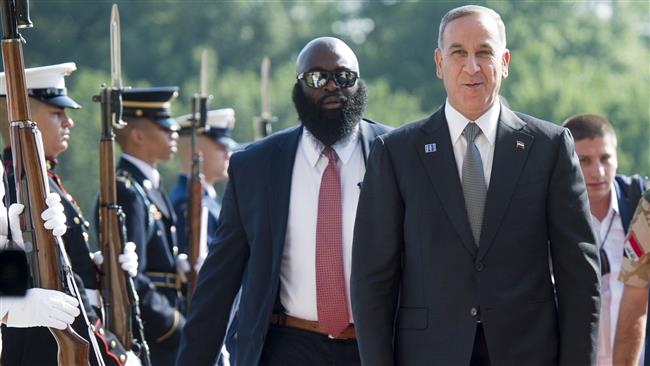 The Iraqi defense minister has called for better security inside the Arab country as the military continues making gains against Daesh militants across the country.
"Progress in military performance must be paired with progress on the security file," Khalid al-Obeidi wrote on his Twitter account on Thursday, saying Iraqi military and allied fighters have managed to purge Daesh militants from many areas they used to control but fragile security in the capital Baghdad and elsewhere has not matched battlefield gains.
The Takfiri group Daesh began its offensive in Iraq in 2014 and managed to seize control over large territories in the west and north. Government and pro-government forces have recently managed to retake key towns and villages from Daesh, with the most notable being the city of Fallujah in the western Anbar Province, which was declared fully liberated from the occupation of Daesh last month.
However, militants have desperately sought to make up for their losses on the ground by carrying out deadly bombings in populated centers. More than 350 people have been killed in such bomb attacks in the capital Baghdad since Fallujah was liberated.
Obeidi, who was in Washington for a meeting with military commanders from the so-called international coalition against Daesh, said bombings in Baghdad's Karrada region earlier this month which killed at least 292 people was a "stark example" of the failure of measures for better domestic security in Iraq.
He said less than 10 percent of the Iraqi territory remains in the hands of Daesh.