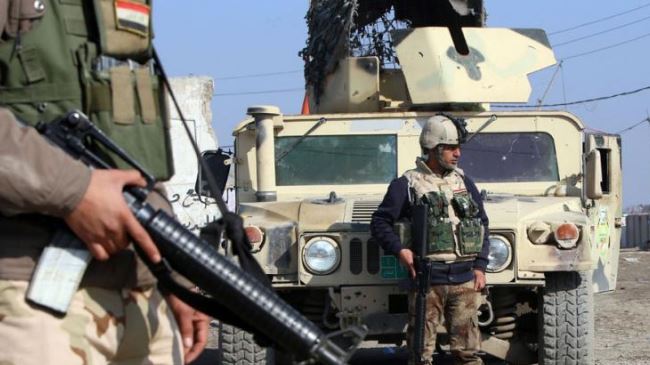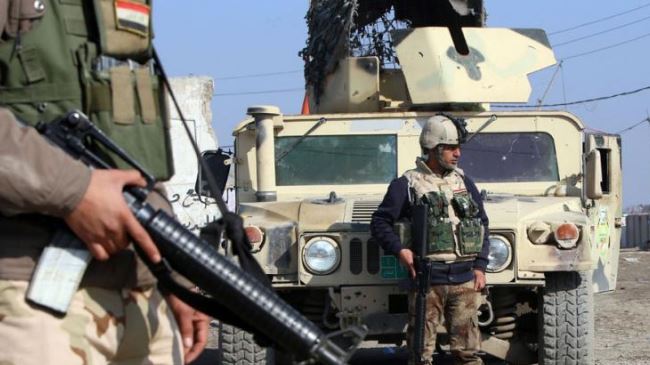 Iraqi officials have denied reports suggesting the Takfiri ISIL militants have gained control over the western Anbar Province's town of Hit.
On Thursday, the mayor of Hit denied the reports, saying Iraqi armed forces have repelled an attack by the militants operating in the region.
Earlier reports said that heavily armed ISIL militants had taken over up to 90 percent of the town.
According to the town's mayor, ISIL militants set off car bomb explosions near a governmental building and the town's eastern and western entrances. The blasts killed at least five Iraqi soldiers.
Clashes have also erupted between government troops and Takfiri terrorists in the western town.
Hit is located to the west of the Iraqi capital, Baghdad, and is situated on the Euphrates River.
Late last month, an Iraqi official in Anbar Province said ISIL militants had surrounded about 700 Iraqi soldiers.
Al-Anbar Province, which borders war-ravaged Syria, has been a major stronghold of the ISIL elements and continues to be largely controlled by the terror group.
The ISIL terrorists control large areas of Syria's east and north. The group first sent its militants into Iraq in June, seizing large parts of land along the border between Syria and Iraq.
They have been carrying out horrific acts of violence, including public decapitations and crucifixions, against Iraqi communities such as Shias, Sunnis, Kurds, Christians, Izadi Kurds and others.