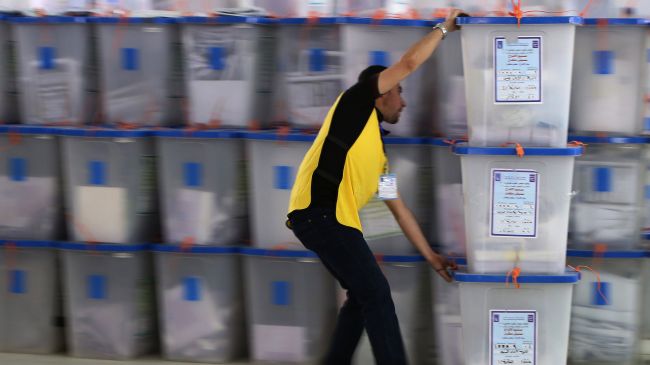 Iraq's election commission says the results from the country's April 30 parliamentary vote would be announced within days.
The Independent High Electoral Commission said on Saturday that provincial results would be released on Sunday or Monday.
The commission added that the delay in the count of paper ballots was due to a series of complaints.
The Iraqi officials said earlier this month that the turnout from the elections was about 60 percent, with the Kurdish province of Irbil having the highest turnout of 90 percent.
Prime Minister Nouri al-Maliki has hailed the high turnout, saying that the vote was a "slap in the face of terrorism."
Earlier on Saturday, at least seven people were killed in attacks in the capital, Baghdad, and northern Iraq, bringing the 2014 death toll to over 3,500.
On Friday, shelling killed four people in the militant-held city of Fallujah in Anbar Province.
Iraqi forces continue their offensive against al-Qaeda-linked militants in the western province of Anbar.
Iraqi troops, backed by local tribesmen, have been fighting al-Qaeda-affiliated militants in the region since December 2013.
According to official figures, more than 1,000 people, mostly civilians, were killed and nearly 1,400 others injured in violent attacks across Iraq last month.