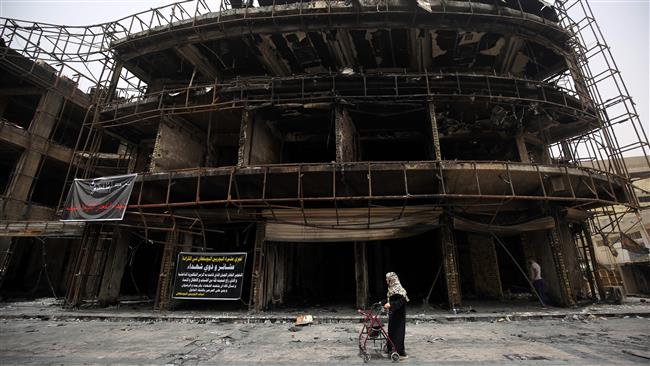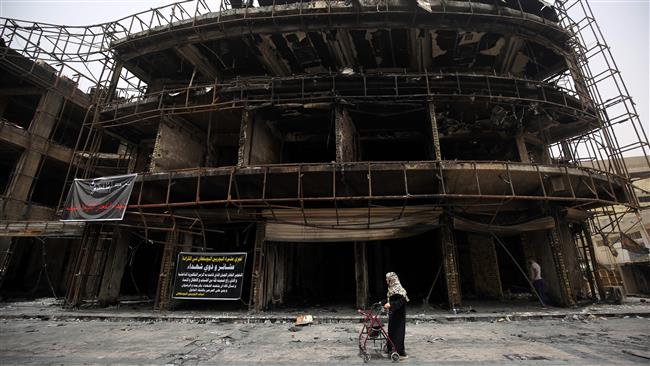 The Iraqi Justice Ministry has announced the execution of five Iraqi convicts following two devastating bomb blasts in Baghdad that claimed the lives of over 200 people.
On Monday, the ministry released a statement saying that it wished the families of the victims to know "that their brothers in the justice ministry are continuing to deliver just punishment to those whose hands are stained with the blood of Iraqis." It also offered the condolences to the bereaved families.
"Therefore, we would like to announce the implementation of death sentences against five convicts this morning," read the statement.
Earlier in the day, hundreds of Iraqis held a prayer vigil for the victims of the attacks. The participants lit candles while gathering on the streets of Baghdad's shopping area of Karrada.
According to police and medical sources, at least 200 people lost their lives and 185 others sustained injuries in the twin attacks early on Sunday.
The first attack occurred at about 1 a.m. local time (2200 GMT Saturday) when a bomber detonated his refrigerator truck packed with explosives in the capital's south-central neighborhood of Karada.
The area was busy at the time as people were eating out and shopping late at night for the Eid al-Fitr.
At least four buildings, including a shopping mall that is thought to have been the main target of the bombing, were severely damaged or partly collapsed. Burnt-out shells of a lot of vehicles parked in the area were scattered all around.
Shortly afterwards, a roadside bomb explosion ripped through the Shallal market in Shaab neighborhood of northern Baghdad.
The Takfiri Daesh terrorist group later claimed responsibility for the attacks, which it said were aimed at Shia neighborhoods of the Iraqi capital.
The northern and western parts of Iraq have been plagued by gruesome violence since Daesh terrorists started a large-scale campaign of terror in the country in June 2014.