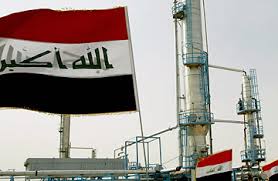 Baghdad filed a lawsuit against Ankara over the flow of oil from Kurdish regional administration in Iraq's north to Turkey's Mediterranean export hub of Ceyhan, Iraqi oil ministry said Friday.
The ministry said in a written statement that Turkey and its state-owned gas company BOTAS violated 2010's Turkey-Iraq pipeline agreement by storing crude oil from northern Iraq without the central government's consent.
A request of arbitration against Turkey and BOTAS has been sent to the International Chamber of Commerce in Paris, the statement said.
Meanwhile, a news story broadcast in Iraq's state television said Friday that Baghdad considers the oil that flowed from Kurdish region into Turkey as "stolen."
Earlier in the day, Turkey's Energy Minister Taner Yildiz announced that 1.4 million barrels of oil from Iraq's Kurdish region stored in Ceyhan was loaded onto ships Thursday night.
The oil has been stored in Ceyhan for the last six months in line with an agreement signed between Turkey and the Kurdish Regional Government in northern Iraq.
The central government in Baghdad opposes the sale of the stored oil, saying it would bypass the country's national State Oil Marketing Company and violate Iraq's constitution.
The Kurdish government in Irbil, however, says that Baghdad cut their share of the national budget and that they are determined to export oil via Turkey in order to compensate the loss.