Iraq
Iraq Forces Mass in Bid to Break "Jihadist" Siege of Turkmen Town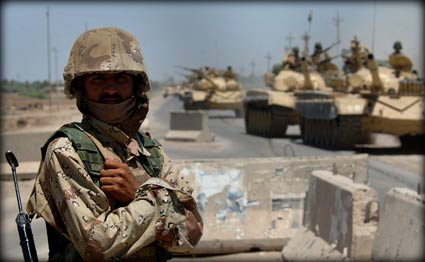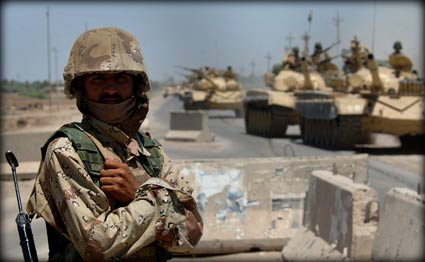 Iraq was massing forces Wednesday for an operation to break a two-month "jihadist" siege of the town of Amerli amid growing fears for residents short of food and water.
An army lieutenant general said that security forces were mobilizing in the Jabal Hamreen area, to the south of Amerli, to attack from for the southern flank.
Iraqi aircraft have been targeting ISIL "jihadist" positions around Amerli, and carried out nine strikes on Tuesday, an officer said.
Time is running out for the 12,000 mainly Turkmen residents of Amerli, who face danger both because of their faith, which "jihadists" consider heresy, and their resistance against the militants, which has drawn deadly retribution elsewhere.
There is "no possibility of evacuating them so far", and only limited humanitarian assistance is reaching the town, said Eliana Nabaa, the spokeswoman for the UN mission in Iraq.
UN Iraq envoy Nickolay Mladenov has called for an urgent effort to help Amerli, saying residents who have been under siege for more than two months face a "possible massacre" if it is overrun.
Residents are suffering from a major shortage of food and water and there is no electricity, those who have escaped the town, reported.
US officials warn that the Turkmen are in the same type of danger as that faced by thousands of Iraqi Yazidis, who were driven to Mount Sinjar after attacks by the militants, many of them dying of thirst and starvation.
Source: AFP