Iraq
Iraq forces recapture several areas around city of Ramadi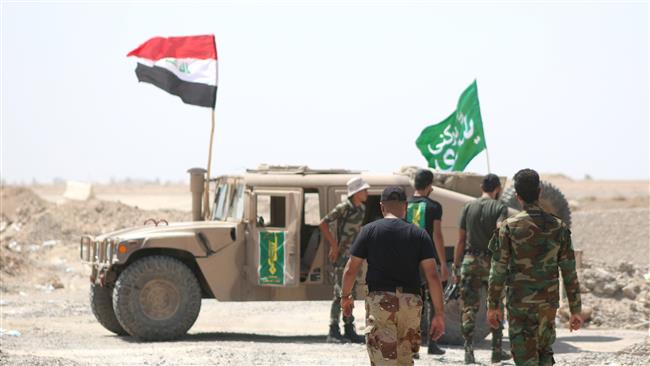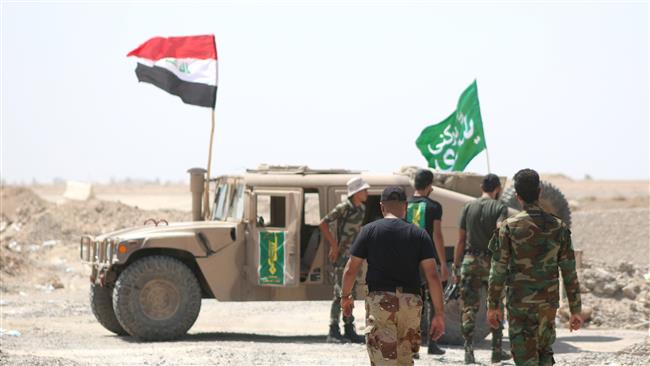 Iraqi forces backed by volunteer fighters have recaptured several strategic areas around the central Iraqi city of Ramadi from the Takfiri Daesh terrorist group, officials say. 
A brigadier general from the Anbar operations command confirmed on Wednesday that a large-scale security operation involving thousands of government troops and volunteer forces led to the recapture of Zankura, Albu Jleib, al-Adnaniyah and parts of Albu Risha neighborhoods and an area known as Kilometer 5.
Meanwhile, Adhal Fahdawi, a member of the provincial council, said that Iraqi security forces had also retaken control of the main road west of the Anbar provincial capital, adding, "The Iraqi security forces … are now using it to support the forces positioned to liberate Ramadi."
Fahdawi predicted that Iraqi forces are expected to liberate Ramadi by the end of October, saying, "If operations continue at this pace, I expect the liberation of Ramadi to be possible by the end of the month."
Also, Ahmed al-Assadi, the spokesman for the Popular Mobilization Units, has even predicted it would happen "in the next few days."
The developments come as the Iraqi government has intensified efforts to close in on the Anbar provincial capital, seized by the Daesh terrorists back in May.
Daesh captured Ramadi five months ago, which the United States blamed on lack of sufficient contribution from the Iraqi troops to counter the progress of the Takfiri group, an accusation dismissed by Baghdad.
The northern and western parts of Iraq have been plagued by gruesome violence since Daesh terrorists began their campaign of terror in the country in June 2014.
According to the United Nations, more than 21,000 Iraqis have lost their lives or sustained injuries due to the acts of violence and terrorism in the embattled Arab country since the beginning of the year.
Iraqi army soldiers and volunteer fighters are seeking to win back militant-held regions in joint operations.