Iraq
Iraq Governor Gives Anbar Militants One-Week Ultimatum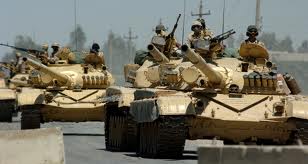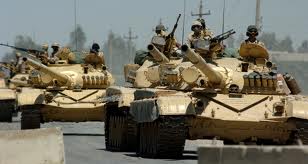 An Iraqi provincial governor Saturday gave militants controlling a city near Baghdad one week to surrender as government forces made steady progress in an effort to end a weeks-long crisis.
The Anbar governor's ultimatum was directed at anti-government fighters who have held Fallujah for more than a month.
It comes amid a protracted surge in violence with security forces grappling with near-daily attacks nationwide in addition to the fighting in the western desert province.
"People of Anbar, criminals have kidnapped Fallujah," Governor Ahmed al-Dulaimi said in a statement.
"But, I swear to God, we will achieve victory against injustice and Fallujah will return to normal."
Dulaimi gave anti-government fighters a week to lay down their arms and promised them amnesty, but said the authorities would not negotiate with the so-called "Islamic State of Iraq and the Levant" [ISIL], a terrorist group he said was comprised of "killers and criminals".
In Ramadi, meanwhile, police Lieutenant Colonel Hamid Shandukh said security forces had defused upwards of 400 roadside bombs, including dozens used to booby-trap houses.