Iraq
Iraq investigating ISIL chief's fate after airstrikes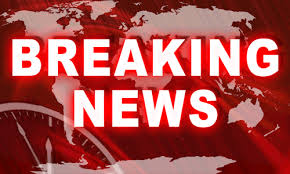 Iraqi officials say an investigation is being carried out to determine whether ISIL chief, Ibrahim al-Samarrai aka. Abu Bakr al-Baghdadi, was killed in recent airstrikes by the US-led coalition.
An unnamed senior Iraqi intelligence official made the announcement on Sunday, adding, "Until now, there is no accurate information available."
"The information is from unofficial sources and was not confirmed until now, and we are working on that," he said.
On November 8, the US Central Command, which oversees its forces in the Middle East, said the anti-ISIL coalition had carried out a "series of airstrikes" late Friday against a "gathering of ISIL leaders" near the Iraqi city of Mosul.
"We cannot confirm if (ISIL) leader Abu Bakr al-Baghdadi was among those present," US Central Command spokesman, Patrick Ryder, said.
Chief of the Defense Staff of the British Armed Forces Nicholas Houghton also noted that he could not confirm the fate of al-Baghdadi, adding that it would most likely take days for an "absolute confirmation."
This comes a day after US President Barack Obama authorized the deployment of up to 1,500 more American soldiers to Iraq to fight the ISIL Takfiri militants. The new deployment will take the total number of US military forces in the country to 3,100.
The ISIL terrorists are in control of large areas across eastern Syria and northern and western Iraq.
They have been carrying out horrific acts of violence, including public decapitations, against Iraqi communities such as Shias, Sunnis, Kurds and Christians.
The Iraqi army has so far managed to make numerous gains in the fight against the ISIL militants, pledging to continue the battle against the extremist group.