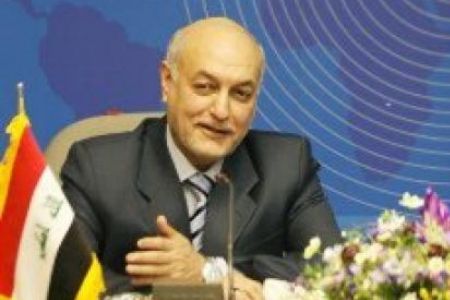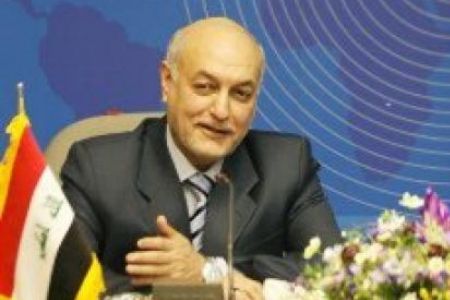 The Iraqi ambassador to Iran announces a new stage in Tehran-Baghdad relations and expresses hope to see bilateral ties to continue to flourish in future.
Mohammad Majid al-Sheikh said the Tehran-Baghdad Cooperation High Commission would convene in the Iraqi capital in the near future, co-chaired by Iranian First Vice President Mohammad Reza Rahimi and Iraqi Prime Minister Nouri al-Maliki.
"Iraq has the longest common border with Iran and the officials of both countries can be discerned by their determination to forge stronger and advanced relations with one another…," IRNA quoted the Iraqi diplomat as saying.
Sheikh went on to point to the good trade relations between the two nations and said, "Iran's exports to Iraq reached USD 6 billion in 2010, and we hope it will reach USD 7 billion mark by the end of 2011."
He further emphasized that the members of the Mujahedin-e Khalq Organization (MKO) terrorist group must leave Iraq.
"The Iraqi government does not allow the inhabitants of Camp Ashraf to conduct any activities outside the compound and they are not permitted to carry out any operations against any country, especially the Islamic Republic of Iran," Sheikh added.
He stressed that MKO terrorists must leave Iraq as soon as possible.
The members of the Mujahedin-e Khalq Organization (MKO) fled to Iraq in 1986, where they enjoyed the support of Saddam Hussein, and set up Camp Ashraf in Diyala Province near the Iranian border.
The MKO has carried out numerous acts of terror and violence against Iranian civilians and government officials.
The group is also known to have cooperated with Saddam in suppressing the 1991 uprisings in southern Iraq and the massacre of Iraqi Kurds.
Earlier in April, Iraq's government spokesman Ali al-Dabbagh said that the cabinet is determined to shut down Camp Ashraf and disband the terrorist group.