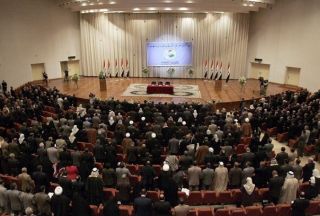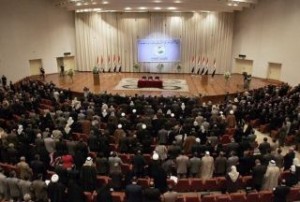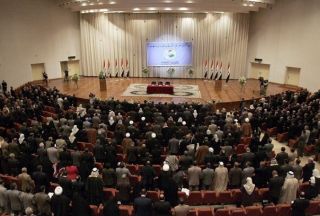 As the post-invasion Iraq deals with uncertainty over a new government, the new parliament has opened its first session following the March 7 general elections.
Hundreds of lawmakers and dignitaries gathered for the inaugural session on Monday, AFP reported.
The session lasted only 20 minutes and lawmakers took the oath collectively.
A coalition government is yet to be formed in the war-ravaged country as no bloc won a majority in the country's 325-seat parliament.
The al-Iraqiya alliance led by former Premier Iyad Allawi narrowly won the elections by taking 91 seats — only 2 seats more than Prime Minister Nouri al-Maliki's State of Law coalition.
Allawi and Maliki shook hands in parliament before the opening session. The two held a meeting earlier on Saturday, which was described as "friendly and positive."
More than seven years after the war, violence remains common in Iraq. Government figures show 337 people were killed in May, the fourth time this year the overall death toll has been higher than in the same month of 2009.