Iraq
Iraq opposes Arab nations joining anti-ISIL strikes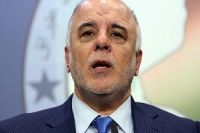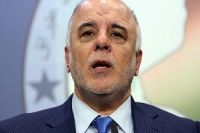 Iraqi Prime Minister Haider al-Abadi has expressed his strong opposition to Arab countries joining US airstrikes against the positions of the ISIL Takfiri militants in his country.
According to Press TV, his comments came on Wednesday as Saudi Arabia, Jordan, Bahrain, Qatar and the UAE have participated in or contributed to the US-led airstrikes against ISIL targets in Syria.
Abadi also stated that the Baghdad government will not accept any troops except Iraqi forces on the ground.
He insisted that Iraqi armed forces will be able to defeat ISIL militants if provided with good air cover.