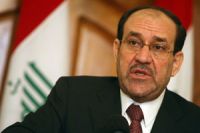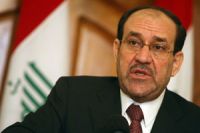 Iraqi Prime Minister Nuri al-Maliki on Sunday condemned bombings in Turkey that killed dozens of people, saying they provide an additional incentive for international cooperation in fighting terrorism.
According to AFP, Maliki said in a statement on his website: "The Iraqi government expresses its… strong condemnation of the criminal bombings in the Turkish town of Reyhanli and expresses its solidarity with the… Turkish people and the families of the innocent victims,"
He added: "These crimes and the expanding circle of terrorism constitute an additional incentive… to increase cooperation between all countries, especially countries in the region, and coordination between them, to cut the circle of terrorism."
Car bombs killed 46 people in Reyhanli, a town near the Syrian border, on Saturday. Ankara blamed the bombings on the Syrian regime, an accusation that Damascus has denied.