Iraq
Iraq PM vows elimination of Daesh this year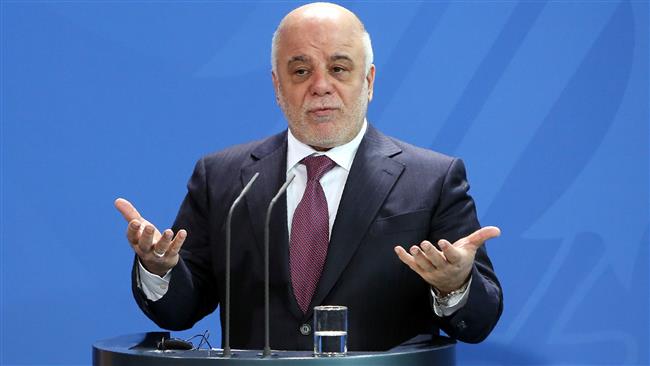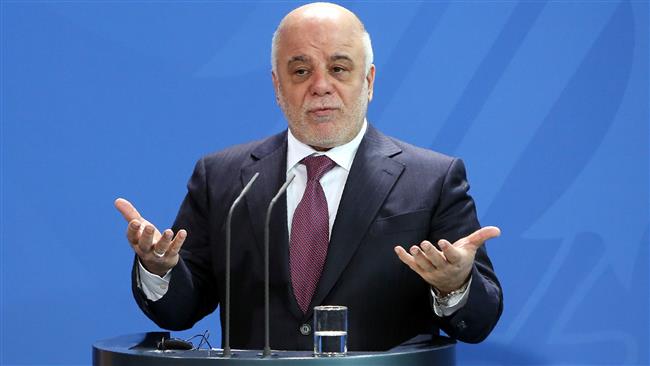 Iraqi Prime Minister Haider al-Abadi says his government is determined to bring an end to the existence of Takfiri Daesh terrorists in the country this year.
"We intend this year to make it the final year and the last year for the existence of Daesh in Iraq," al-Abadi told a security conference in Germany on Friday.
"The area we have liberated so far is more than half of what was occupied by Daesh before," he added.
Al-Abadi said Daesh is a global issue and asked the international community to make greater efforts to stop the transit of militants and funds to Iraq.
The Iraqi premier told local German media before the meeting, militants "are coming from Turkey to Syria and from Syria to Iraq. They are still oil smuggling."
He also called on European countries to contribute to rebuilding Iraq.
In the latest gain by Baghdad, Iraqi forces on Tuesday recaptured several areas from Daesh, including a strategic road that connects the western city of Ramadi to a military base in the capital Baghdad.
The army units also liberated several other militant-held areas, including the town of Husaiba al-Sharqiya, about 10 kilometers east of Ramadi.
Ramadi, the provincial capital west of Baghdad, was released in December, almost one year after it fell into the hands of Daesh in 2014.
The city's liberation marked one of the most significant victories for Iraq's armed forces since Daesh Takfiris seized swathes of the Iraqi land in June 2014.
The army is now preparing to retake Mosul from the Takfiris. An army official said on Monday that forces are now "arriving at a military base near the Makhmur district to start launching initial military operations toward Mosul."
Baghdad has said the army would use Ramadi's liberation as a "launchpad" to free Mosul. Iraqi Prime Minister Haider al-Abadi has also vowed to rid the entire country of Daesh in 2016.