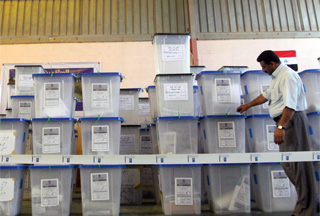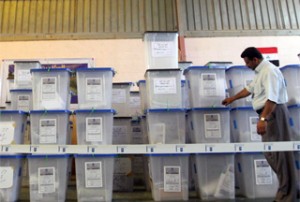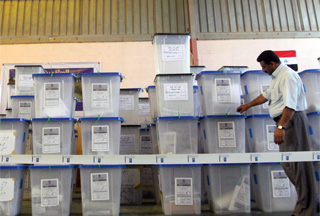 Iraq's election commission has postponed until Wednesday the announcement of the preliminary results in the country's parliamentary election.
Preliminary results were expected on Tuesday with reports suggesting that Prime Minister Nouri al-Maliki's coalition is heading to victory.
"We have not reached the bar of 30 percent of votes counted, and there will not be an announcement today," Hamdiyah al-Husseini, an official at Iraq's Independent High Electoral Commission, said on Tuesday.
The complete results are expected to be announced on March 18 and the final official results will come at the end of the month.
Turnout in the parliamentary election was over 62 percent of the eligible 20 million voters who cast their votes under rains of rocket and mortar attacks by insurgents in and around the capital Baghdad.
Electoral authorities have warned politicians against making premature statements about their performance.
Reports, however, revealed that the State of Law coalition led by al-Maliki is likely to win the election.
"The State of Law Coalition list is leading among other lists in Baghdad and other southern provinces," said government spokesman Ali al-Dabbagh on Tuesday.
Lawmaker Haider al-Ebadi, a State of Law candidate and member of Maliki's Dawa party, said initial results suggested the coalition was ahead in 10 provinces.