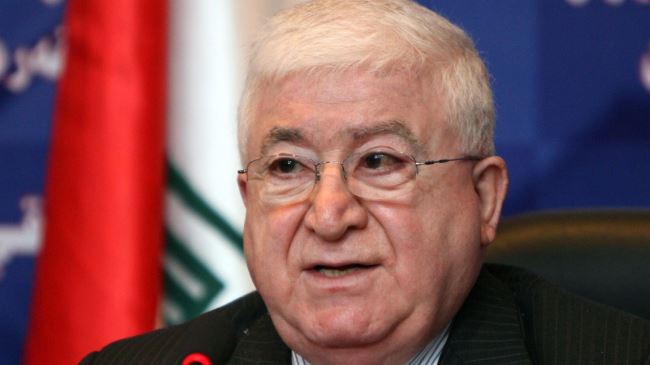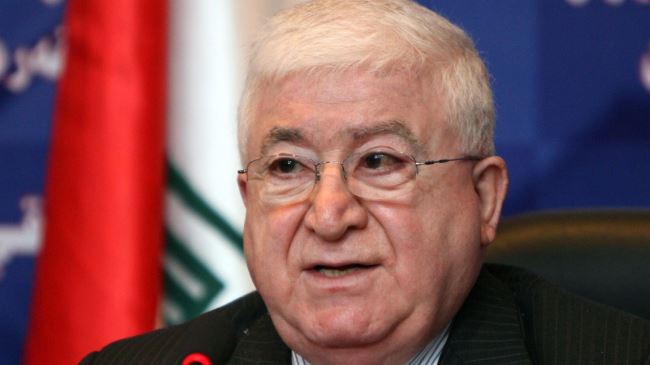 Iraqi President Fouad Masoum has called for the continuation of cooperation with Iran to eradicate terrorism.
In a Sunday meeting with Iran's Ambassador to Baghdad Hassan Danaeifar, the Iraqi president commended the Islamic Republic's support for Iraq in the battle against terrorism.
He further stressed the importance of improving Tehran-Baghdad relations in all fields and said the two sides' officials should hold regular meetings and consultations to find appropriate solutions to regional problems.
The Iranian envoy, for his part, urged more support for the Iraqi government and nation to fight the ISIL Takfiri terrorists.
The Iraqi military, supported by volunteer fighters, on Saturday succeeded in flushing out ISIL militants from the Hamrin Mountains in the eastern province of Diyala and inflicting heavy losses on the Takfiri group in the area.
The Iraqi army has so far managed to make numerous gains in the fight against the ISIL militants, pledging to continue the battle against the extremist group.
The ISIL terrorists control some areas across northern and western Iraq as well as eastern Syria.